2019 Spring Updates!!!
MPS Golf Tournament
Saturday, June 15, 2019
For more information, click HERE!!!
Each section from The Pride is expected to find a hole sponsor and put a team together.
Alumni Band Registration
Saturday, August 31, 2019
To register, click HERE!!! Registration closes on July 12.
Limited tickets are available for families to purchase!
For questions and more information, please email president@ksualumniband.org.
Newsletter Comin'
The Spring Newsletter has been sent out! Click HERE to view it to fill out the online confirmation form and order your secondaries!!!
Congratulations to our 2019 KSUMB Leadership Team!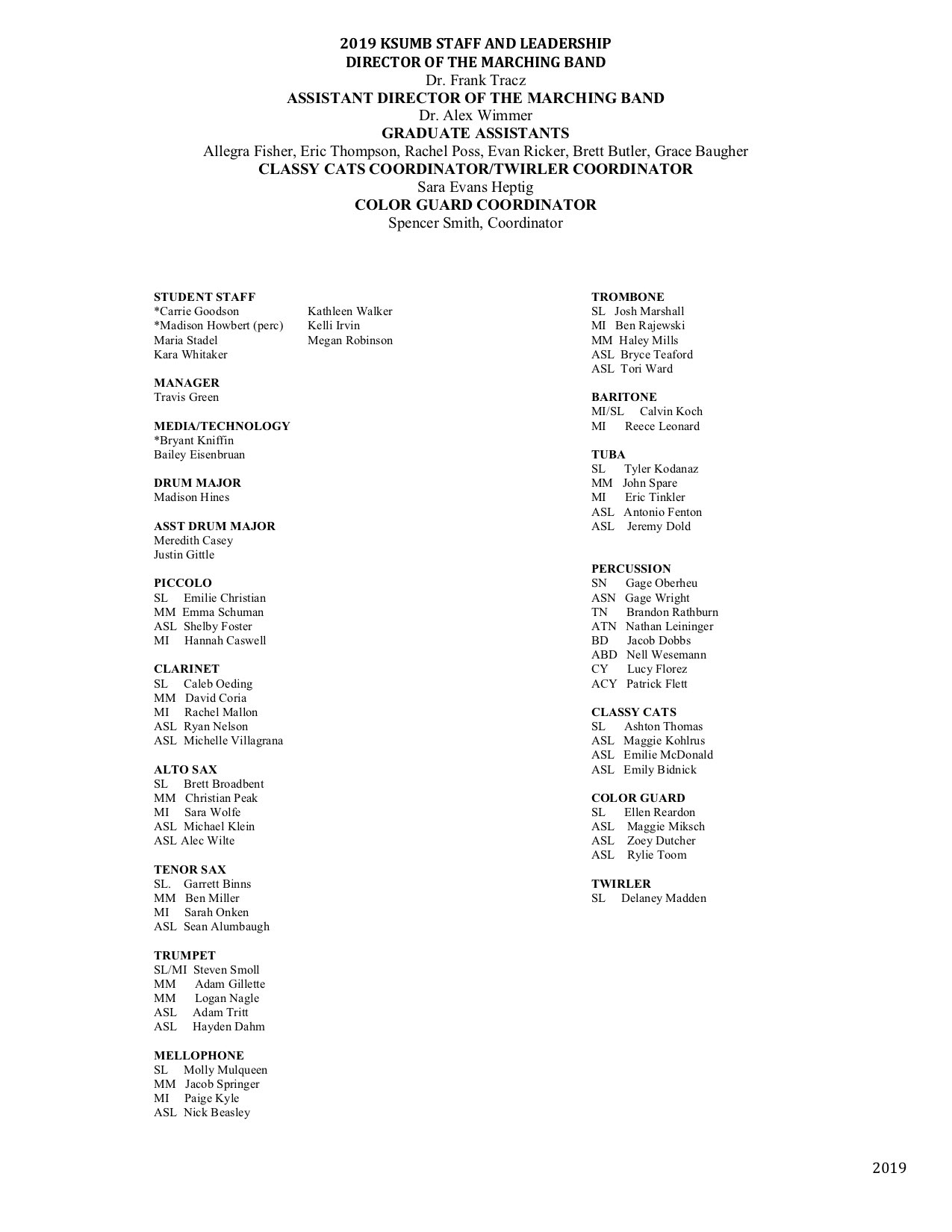 2018 KSUMB Band Banquet Highlights
2018 Director's Loyalty Award recipient Dr. Pat Bosco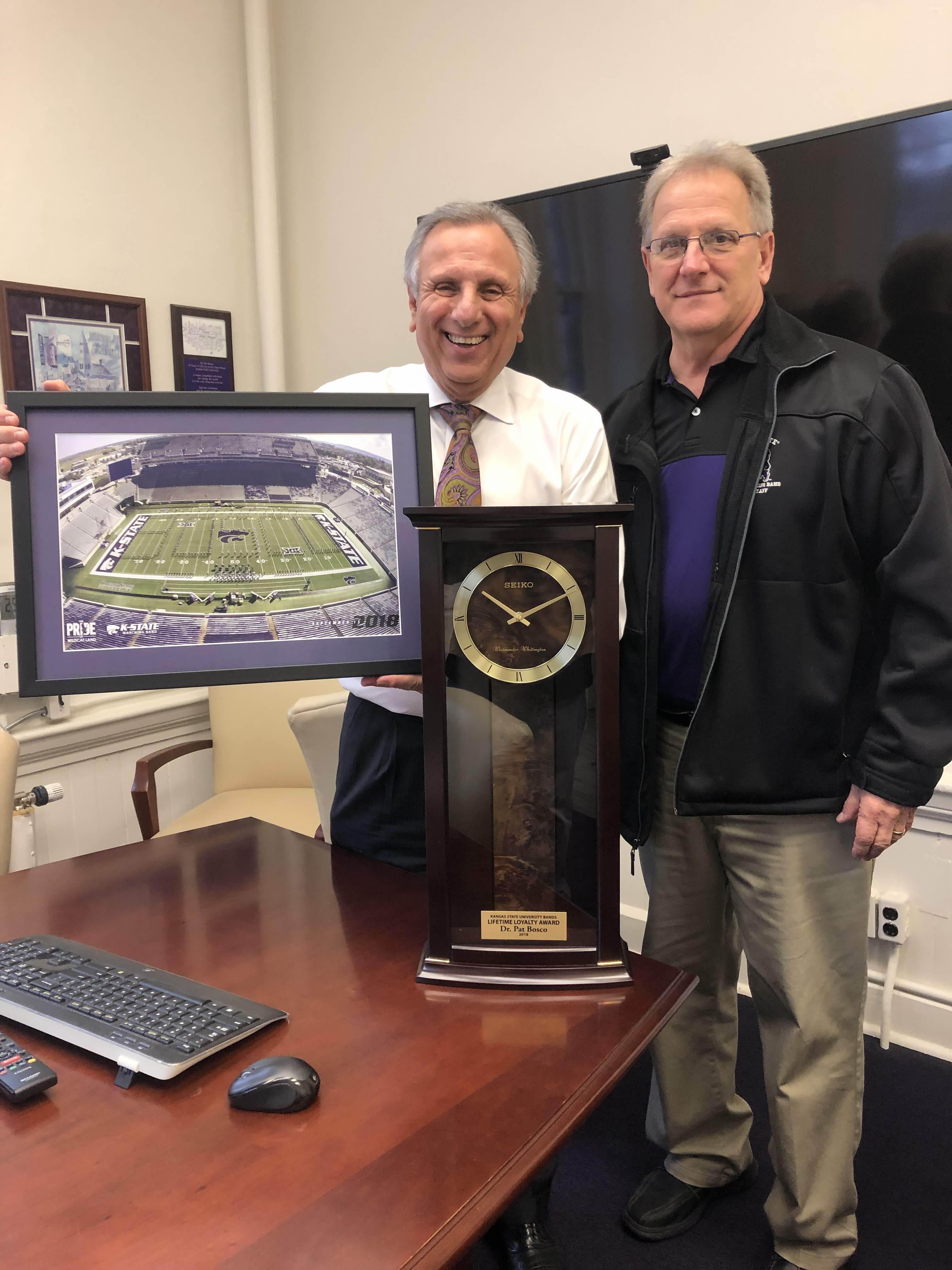 2018 Phil Hewett Scholarship recipients with Dr. Susan Williams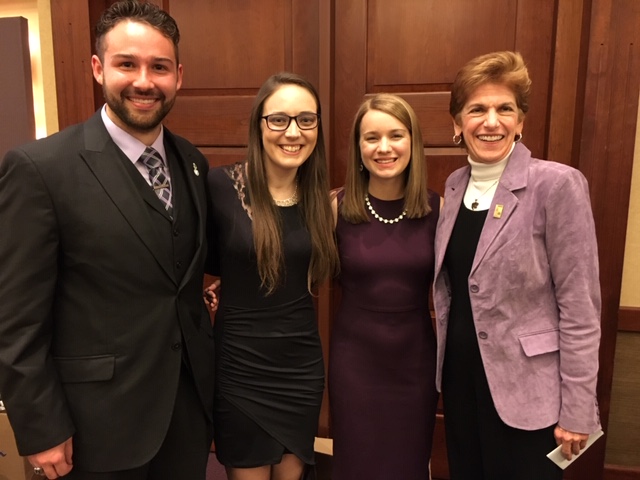 2018 Band Managers with former manager Dr. Susan Williams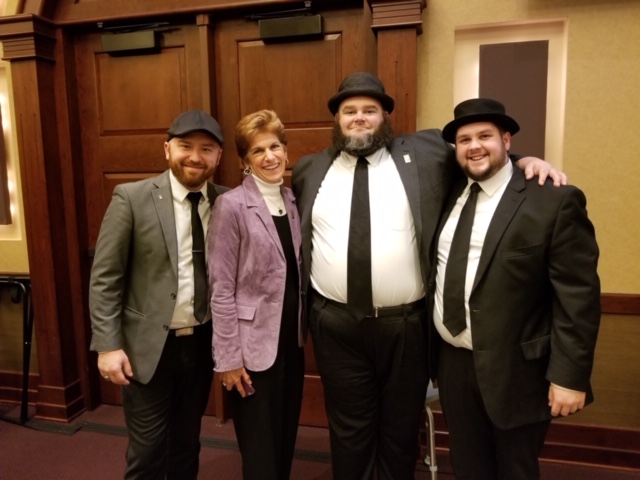 More Spring 2019 Updates!!!
Speaking of Secondaries…
Once every few years, we are unable to order matching uniform parts from our current supplier, which is why everyone needed to purchase new Secondary Uniforms (complete) at the beginning of Fall 2018. We also switched to a new marching "tennis style" shoe for The Pride (more comfort and support for those long game-day). Vets should order replacements if needed and Rookies will need to order the complete set.
CHECK OUT the Pictures below
New Secondary Shirt - click HERE
New Secondary Jacket - click HERE
New Tennis style marching shoe - click HERE


2019 Band Camp Schedule
Sunday August 18, 2019 – Sunday August 25, 2019
August 18 - Band Staff Work Day (Rookie dorm move in day)
August 19 - Leadership Meetings & Challenge Course
August 20 - Rookie Day
August 21 - Vets return (band is set)
August 22 - Learning Pregame/first Halftime
August 23 - Continue learning Pregame/Halftime
August 24 - Aggieville Band/Spirit Night
August 25 - Traditions Training at BSFS
August 26 - Classes Start – GO TO CLASS!
New Glowlogos for The Pride
Checkout this this link for the NEW light-up license plates for your car. Click HERE!!!
2019 Football Schedule:
August 31 vs. Nicholls State (Band Director Day, All-Star Marching Band, Alumni Band Day)
September 7 vs. Bowling Green (Trumpet and Mellophone Day)
September 14 @ Mississippi State
September 28 @Oklahoma State (Central States*)
October 5 vs.Baylor
October 19 vs. TCU
October 26 vs. OU
November 2 @ KU (Travel Game*)
November 9 @ Texas
November 16 vs. West Virginia
November 23 @ Texas Tech
November 30 vs. Iowa State
Bowl Game - TBA
*Events Subject to change*
Kansas State University Marching Band
Welcome, and thank you for your interest in the Pride of Wildcat Land. Located at Kansas State University in Manhattan, Kansas, the 400+ member "Pride" performs at K-State Wildcat football games in the fall and represents Kansas State University at many other events. These events include bowl games and pep rallies as well as administrative, Alumni, and Foundation functions.
The K-State Marching Band is under the direction of Dr. Frank Tracz, Director of Bands, and Dr. Alex Wimmer, Assistant Director of Bands.
If you are a prospective student and are interested in obtaining more information about our band program and scholarship information, please click on the "Sign up Now" button to the left, to complete a Prospective Form. This form does not obligate you to K-State nor our program. From this form we are able to send you important information to help you make an informed decision.
Please explore the links to the left to learn more about our history, songs, traditions, personnel, organizations, and other resources of the Kansas State University Marching Band. If you are prospective band member and would like more information complete our online prospective member form, call us at 785-532-3816, or schedule a campus visit!