2021 Fall Events
Save the date for our upcoming 2021 Fall Events! More information will be communicated soon via this website and on our social media pages!
August 15-16

KSUMB Leadership Team Camp

August 17-22

KSMB Band Camp

Sepetmber 4 vs. Stanford

FB vs. Stanford @ AT&T Stadium (Arlington, TX)
September 11 vs. Sourther Illinois
All-Star Marching Band,
Alumni Band Day, Band Director Day
September 18 vs. Nevada
Fort Riley Day
October 2 vs. Oklahoma
Hall of Fame Game
October 16 vs. Iowa State
Harley Day
October 23
Central States Marching Festival
October 30 vs. TCU
Homecoming
November 6 @ KU
KU Game
November 13 vs. West Virginia
Low Brass Day
November 20 vs. Baylor
Senior Day
November 21
KSUMB Concert (Ahearn)
KSUMB 2020 Awards Photos - March 27th, 2021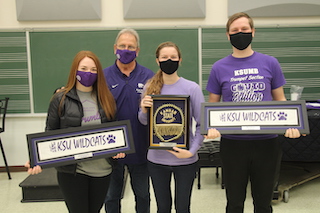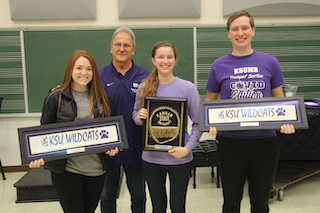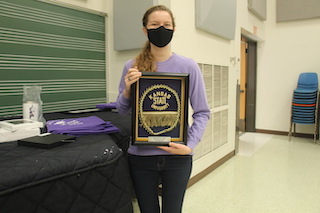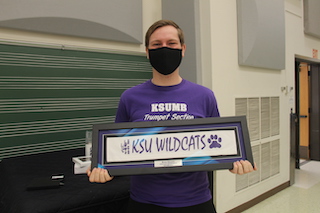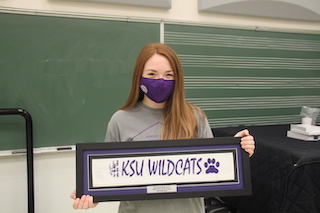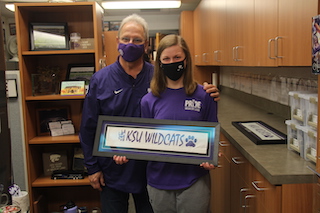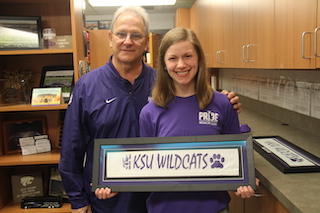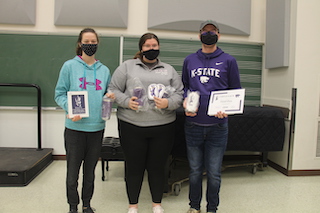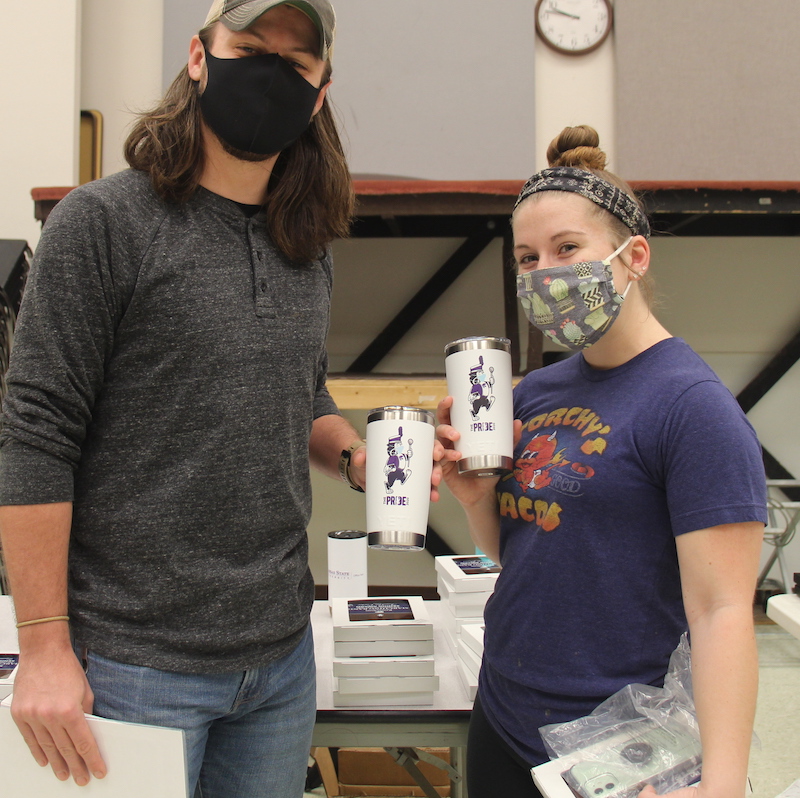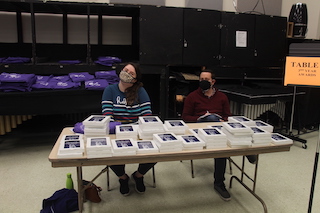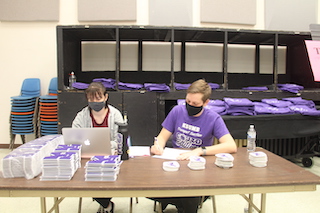 2021 Leadership Team
Leadership applications are currently being evaluated. Dr. Tracz will reach out to individuals directly as needed. Leadership announcments will be at the Spring Picnic on Sunday, May 9, 2021 (time/location TBD)!
Kansas State University Marching Band
Welcome, and thank you for your interest in the Pride of Wildcat Land. Located at Kansas State University in Manhattan, Kansas, the 400+ member "Pride" performs at K-State Wildcat football games in the fall and represents Kansas State University at many other events. These events include bowl games and pep rallies as well as administrative, Alumni, and Foundation functions.
The K-State Marching Band is under the direction of Dr. Frank Tracz, Director of Bands, and Dr. Alex Wimmer, Assistant Director of Bands.
If you are a prospective student and are interested in obtaining more information about our band program and scholarship information, please click on the "Sign up Now" button to the left, to complete a Prospective Form. This form does not obligate you to K-State nor our program. From this form we are able to send you important information to help you make an informed decision.
Please explore the links to the left to learn more about our history, songs, traditions, personnel, organizations, and other resources of the Kansas State University Marching Band. If you are prospective band member and would like more information complete our online prospective member form, call us at 785-532-3816, or schedule a campus visit!