Congratulations to the 2019-2020 Classy Cats!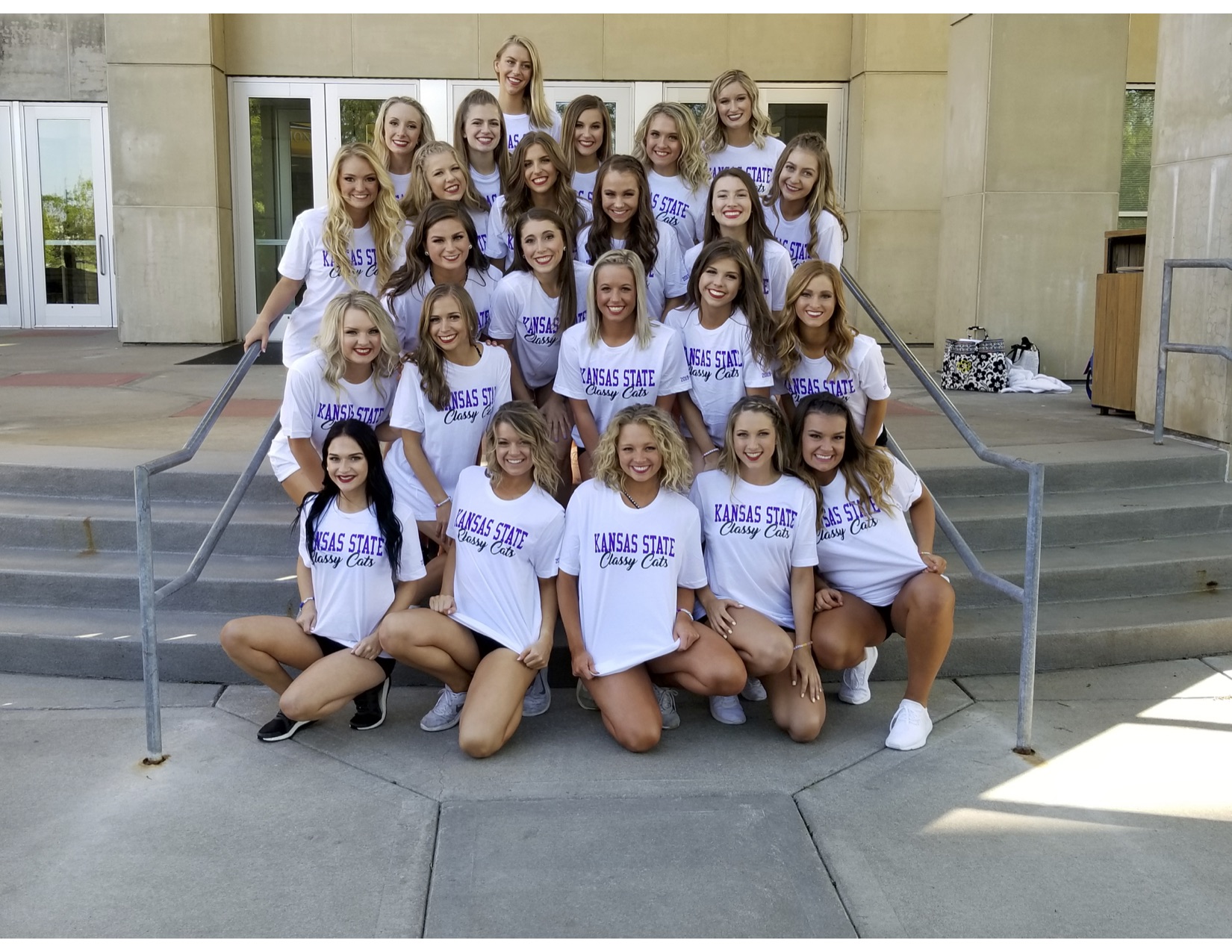 Brooke Allen, Samantha Anderson, Chloe Bartels, Emmy Bidnick, Grace Coleman, Katelyn Feist, Josi Frigon, Hunter Hansen, Kami Nickel, Maggie Kohlrus, Bailey Lincoln, Kelly Long, Emily McDonald, Mackenzie Nagel, Elleigh Peters, Caitlyn Rude, Layne Steffen, Ashton Thomas, Erica Transue, Kinsley Turner, Kia Warren, Grace Williams, Kaitlyn Woicke, Briana Wranosky
About Being a Classy Cat
THE PERFORMANCE SQUAD WILL PERFORM AT:
* Football Pre-game
* Football Side-lines
* Football Half-time
* Parades
* Pep Rallies
* Basketball Games
* Basketball Half-times
* Assigned Events
* Volleyball
PERFORMANCE REQUIREMENTS:
Any Classy Cat who does not perform in a professional manner &/or does not represent the position and band in a positive light will be removed from the position on a temporary or permanent basis as the situation dictates.
APPEARANCE:
Classy Cats must maintain a professional appearance in costume, hair and make-up to remain congruent with others.
CORRESPONDENCE:
All correspondence and communication must be initiated by the candidate/Classy Cat and not another family member.
ATTENDANCE:
All Classy Cats will attend all rehearsals (including Band Camp & summer practices) and performances. As members of the bands, the Classy Cats will perform any time the marching band/basketball band and volleyball band performs unless scheduled otherwise by the Band Director and Classy Cat Coordinator.
All Classy Cats will be required to attend:
Summer dance camp (TBD)
3 of the 4 summer practices (June TBD, July TBD, August TBD)
KSUMB Band Camp August 18-25
These are important times when members learn new routines, work on technique and become as one, a "TEAM". Any exception to this requirement will have to be approved by the Classy Cat Coordinator and/or Band Director.
*Marching Band rehearsal is held from 3:30-5:30 pm every Tuesday, Thursday weekly and Friday of home game(or an assigned performance)weekends. Monday from 3:30-5:30 pm, Wednesday from 3:30-5:15 pm, and Tuesday from 7:00 - 8:30 pm rehearsals will be for Classy Cats only. Saturday rehearsal will be held on the mornings or afternoons of home games with report time five hours before game time. Spring Semester rehearsal times will be announced at a later date.