Phi Mu Alpha Sinfonia - Tau Chapter
The Object of this Fraternity shall be for the development of the best and truest fraternal spirit; the mutual welfare and brotherhood of musical students; the advancement of music in America and a loyalty to the Alma Mater.
Recent News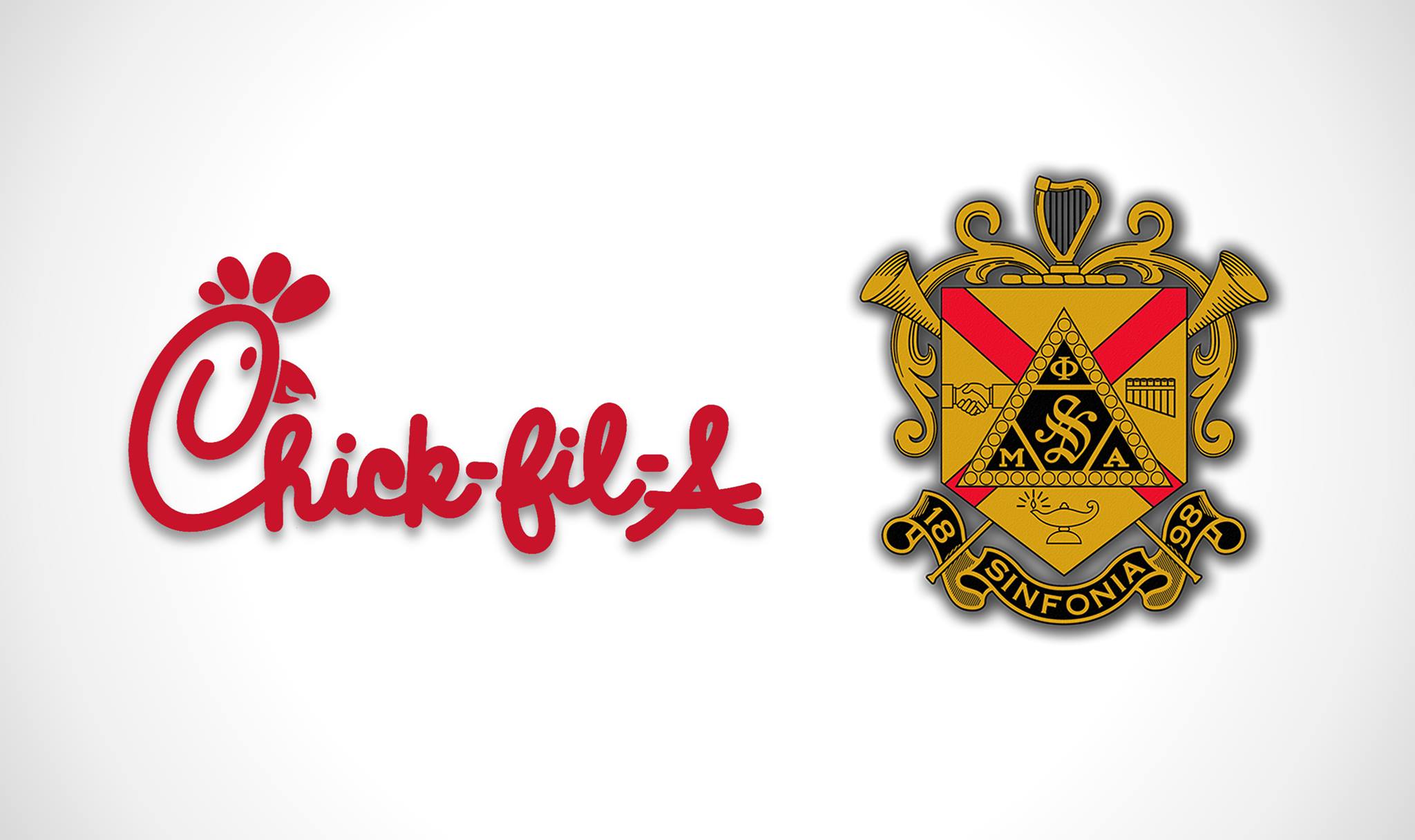 March 10, 2015
Phi Mu Alpha Sinfonia Tau Chapter will be hosting a fundraiser at the Chick-Fil-A restaurant on Tuttle Creek Blvd in Manhattan from 5:30-7:30 March 10th. The money raised at this event will help the chapter bring in guest artist to Kansas State University and help fund private music lessons for elementary-high school students.
September 23, 2014
Updated this website with new information and videos. Do you have any comments or suggestions about this website? Please contact our webmaster!
September 9, 2014
The new Sinfonia.org website has been uploaded and is ready to show you the pathways of our great national organization.
Follow the link here to Sinfonia 2.0
July 1st, 2014
"Give My Regards to Broadway" was a huge success! Over 300 people in attendance! After raising another $2000 for the restoration of the auditorium, the City Commission of Manhattan has reconsidered the destruction of the auditorium and has agreed to leave the auditorium as is with improvements to the HVAC and Electrical Systems. They also commented that any further upgrades would need to be financed privately. This is a huge step in the right direction for the advancement of not only music, but of the arts in the Manhattan Community.
---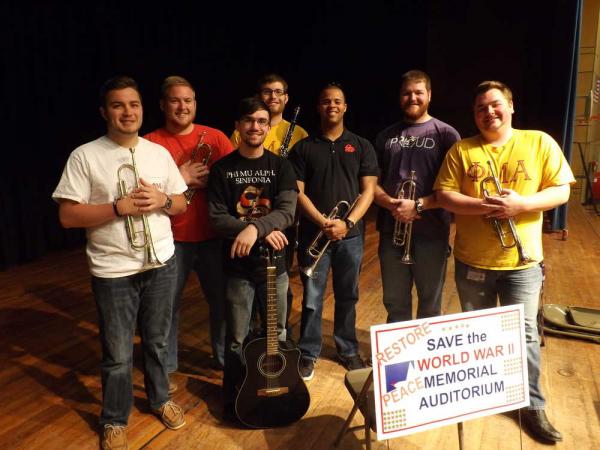 Concert to raise funds to restore Manhattan auditorium - MANHATTAN, KS
More than 100 Kansas State University students and faculty members will be performing Wednesday night during a fundraising concert to support the restoration of Peace Memorial Auditorium in Manhattan.
"Give My Regards to Broadway," a 1 ½-hour concert featuring music by American composers, will showcase a jazz combo comprised of members of the Phi Mu Alpha Sinfonia music fraternity; K-State Tap, a troupe of 20-25 tap dancers; the K-State Singers; members of Sigma Alpha Iota music fraternity; and Jerry Jay Cranford, theater instructor at K-State. Read More >>