Fall 2022 K-State Marching Band Information
We welcome you to the K-State Band program. If you are interested in playing with the Marching Band or the Cat Bands, please read the Summer Newsletter below for more information and registration using our online form. If you have any questions, please e-mail me at - ftracz@ksu.edu
You can read more about our complete Band program from the May 2022 SUMMER NEWSLETTER.
Wabash on the Prairie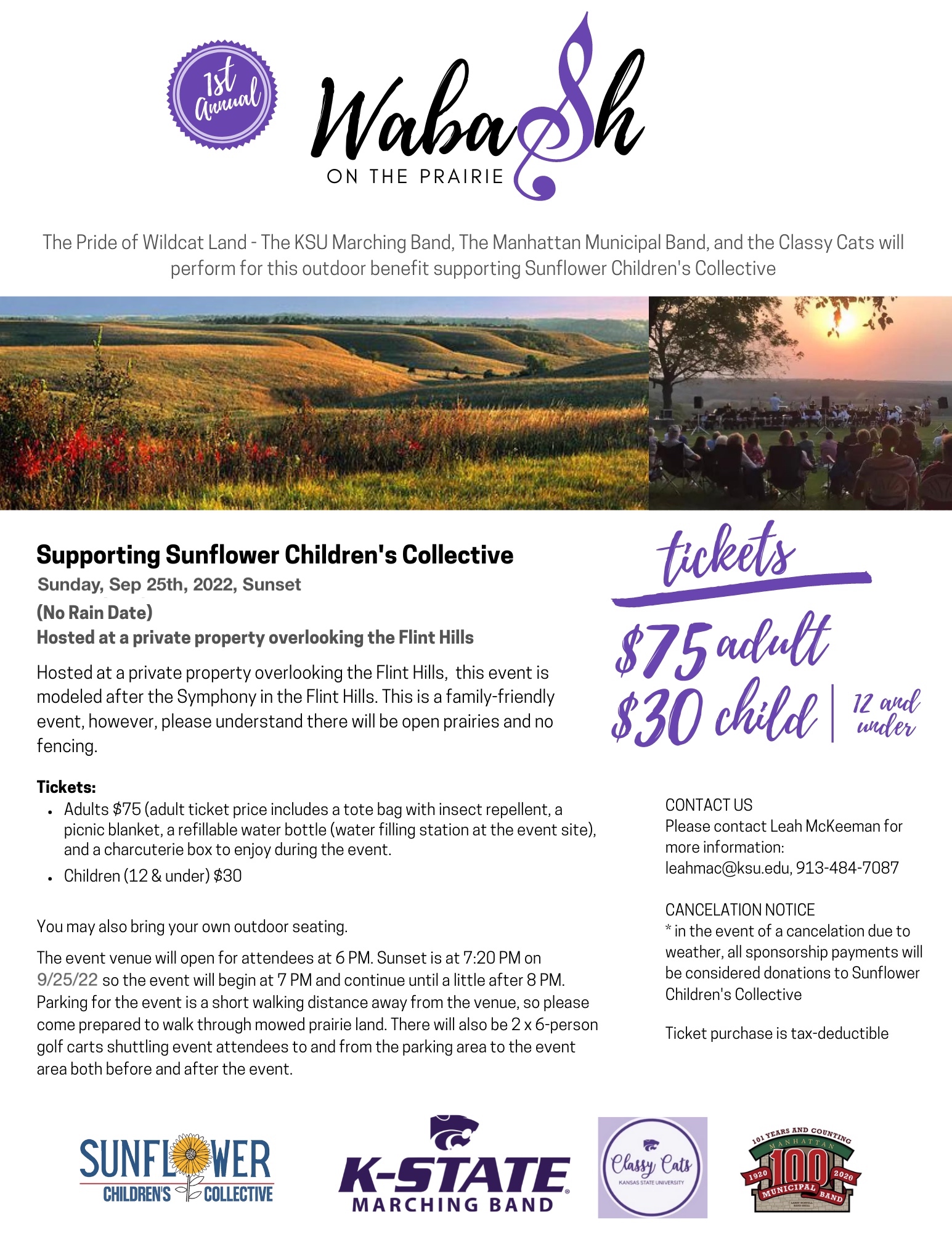 KFRM's "On The Front Porch"
Check out the interview Dr. Tracz did with Rocky from KFRM's "On The Front Porch"
They discussed:
- "Who is Dr. Tracz"
- Different bands and the atmosphere they create
- The Marching Band and Gameday Experience
- The Tracz Family Band Hall
Fundraising now OPEN!
We're excited to announce that the K-State Band Hall facility project is finally underway. We're so happy that the we will receive a new and well-deserved home. Renovating the northwest side of Memorial Stadium will bring the entire Band together under one roof!
We know that so many of you have been looking forward to contributing to this project and we appreciate all your dedication to the Pride of Wildcat Land.
Give a gift online and help the Band get one step closer to their new home!
"Everybody loves a home, and everybody deserves a home. This would be ours." -Frank Tracz
Engineering Students Have Rhythm
"The Kansas State University Marching Band, known as the Pride of Wildcat Land, has always seen its fair share of students from the Carl R. Ice College of Engineering among its ranks. This year, a pair of engineering seniors are helping lead the band."
Click here for the full article featuring two of our drum majors, Gillian Falcon and Ben Murdck.
In-State Tuition for Missouri Residents
Live in Missouri and want to join the K-State Band Program? K-State has received approval for Missouri full-time undergraduate students to receive the resident tuition rate for fall 2021. All first-time freshmen or transfer students receive this rate. More details
Come join the K-State Band Family!