November 18, 2019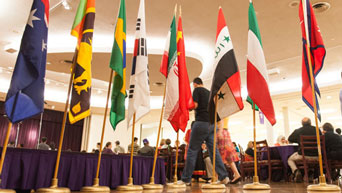 Kansas State University is celebrating International Education Week. Read more about the events at k-state.edu/oip/events/iew.html.
News and research
Events
Kudos, publications and presentations
November 11, 2019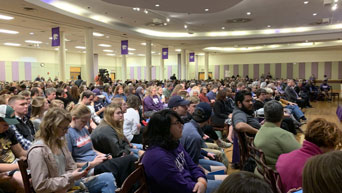 Kansas State University students, faculty and staff were reminded at the formal KSUnite program on Nov. 6 that it is just one of many ways the community can celebrate diversity and inclusion — across the university and throughout the year.
Events
November 4, 2019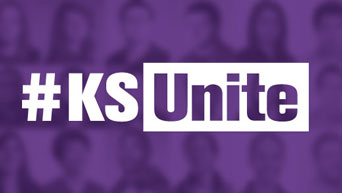 KSUnite: Moving Forward Together will take place Wednesday, Nov. 6. Visit k-state.edu/KSUnite for the event schedule, information about session topics and speaker biographies.
From the administration
Events
Kudos, publications and presentations
Newsletters and magazines
University life
Browse the Archive