January 28, 2020
Humanities Internship Pop-Up on Thursday, Jan. 30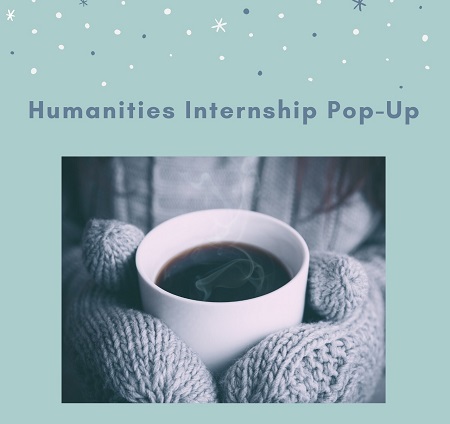 Interested in an internship as a humanities major, but not sure where to start?
Visit the second floor of the English Counseling Services Building on Thursday, Jan. 30, from 10:30-11:30 a.m. for hot drinks, Varsity donuts, and advice about finding and applying for internships.
Advisors from humanities departments and the Career Center will be available to answer questions about the process and to share information about recent internships at businesses and nonprofit organizations.
"Current students and alumni tell us that internships have helped them identify and secure the jobs that they want. We encourage all of our majors and graduate students in English to consider an internship as part of their coursework for the degree or to supplement their plan of study, and this event will offer guidance on first steps," said Karin Westman, associate professor and department head of English.
The Humanities Internship Pop-Up is sponsored by the English department in partnership with the Career Center and the Humanities Career Collective, an organization of arts and humanities departments and programs in the College of Arts and Sciences at Kansas State University.
For more information, contact english@k-state.edu.