Manage your organization
COVID-19 impact on student organizations
On Thursday, March 12 the University released information regarding the campus response to COVID-19 (Coronavirus) and the impact to campus operations. The information below is a follow up to that announcement with additional communication specifically related to student organizations. Please read closely as there is much information that may be beneficial to you and your organization.
Organization activities, meetings, and events
Organization activities, meetings, and events scheduled during this time should be postponed and rescheduled or moved to another format. Please keep up to date on any updates from the K-State Student Union and campus facilities via K-State Today and their individual websites. If your student organization received funding from a Student Governing Association allocation committee or the Diversity Programming Committee, please keep an eye out for a direct communication with additional information.
Organization travel
Organization travel may be impacted during this time. Please refer to the information regarding travel during COVID-19 spread on the University website.
Departmental Student Organizations need to seek guidance from their sponsoring department head regarding scheduled travel.
Independent Student Organizations are encouraged not to travel to affected areas (both domestic and international) during this time. Organizations that choose to travel may consult information shared by Lafene Health Center prior to spring break and should self-quarantine upon their return and check in with the local authorities.
Organization registration for 2020-2021
Organization registration for 2020-2021 will open on April 1 as previously planned. OrgCentral registration will open and will be able to be completed digitally from a distance. In-person registration workshops will be transitioned to virtual methods; these workshops are a requirement for new organizations and optional for those groups that were registered for 2019-2020. Information about the registration process will be updated regularly on the CSI website.
Student Organization Leadership Development workshops
Student Organization Leadership Development workshops will be transitioned to a virtual method for the remainder of the semester. More information about these workshops and the link to participate will be made available on the CSI website.
Organizations with community housing/gathering spaces
Organizations with community housing/gathering spaces are encouraged to consider closing these spaces until further notice is received from the university noting a return to normal operations. Further, it is strongly recommended that a total cleaning and sanitization of these spaces is completed prior to re-opening at any future date.
SafeRide operations
SafeRide operations will be suspended until August 2020. Please keep an eye out for news and updates about changes coming to SafeRide in K-State Today through the end of the current academic year.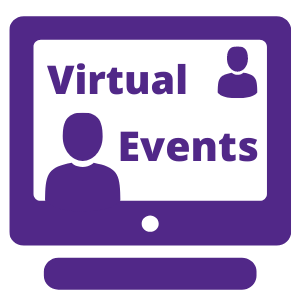 Virtual Events
Ask Us Anything
We are here to help answer your questions! Join our Zoom call any time throughout the hours listed below to speak with CSI staff!
How to Get Ready for Registration
Make sure you are gathering everything you need to complete registration in April, including your organization's accomplishments and constitutions. Join our Zoom chat to learn more and ask any questions you may have!
Registration Help Hour
Drop in during the first day of registration and ask any questions you have about the process and requirements!
Creating & Updating Constitutions
Learn best tips and practices for updating your organization's constitution as we head into registration this April. Join our Zoom call to learn more and ask questions!
Student Org Basics presentation
This presentation will include an overview of services provided by the Center for Student Involvement, a brief tour of OrgCentral and feature highlights, and information about resources available to registered student organizations. More sessions times for the month of April are posted on the CSI website.
Session Times & Zoom Links
Online Resources
Visit the Resources for Student Organizations portal in OrgCentral for easy to view handouts, guides, and more.
Passing the Torch: Leadership Transitions & Preparing Your Org for 2020-2021
Leadership transitions are one of the most important pieces of student organization success. This 45-minute workshop will provide you with a guide for making sure your team is set up for another productive year!
Video of online Zoom presentation
Outgoing Officers To-Do List
Preparing Binders/Files/Notebooks
Outgoing Officer Worksheet
Outgoing Officers Major Accomplishments
Student Organization Officer Transition Meeting Outline
Incoming Officer To-Do List
Incoming Officer Transition Worksheet
Incoming Officer Meeting Agenda
Engaging Your Organization From a Social Distance
As the semester moves online and the university practices social distancing, let's discuss what you can do as student leaders to continue to engage your organization in meaningful and productive activities.
Video of online Zoom presentation (coming soon)
CSI Update
The CSI Update is a weekly eNewsletter providing all of the need-to-know information for registered student organizations, their student leaders, and advisors.
View the most recent updates and announcements in the CSI Update
2019 Recognition Awards
Awards recognizing students, advisors, and organizations for their work over the past year.
OrgCentral Training
OrgCentral is a tool to help you manage rosters, communicate with your members, store important documents, and more. Training materials are coming soon.
Financial Information and Budgets
Here are ways to apply for funds, as well as tips on creating budgets and managing money.
Promotion and Branding
Need a logo or poster? Something printed? Or have questions about using the Powercat? Check out this page.
Planning an Event
These tips and to-do lists will help successfully plan your next event.