The Pride of Wildcat Land
Kansas State University Marching Band
2016 Spring Game Schedule
Park on the east side of Bill Snyder Family Stadium
April 23, 2016
10:30am - Load the Truck
11:00am - Leave for Stadium
11:30am - Issue instruments - Penske Truck near Basketball Training Facility
Noon - Warm Up in Parking Lot
1:10pm - Kick Off!
3:30pm - Collect Instruments
BBQ with KKY/TBS after the game!
2015 Central States Marching Festival
Thanks to all Participating Bands!
KSUMB New Fundraiser Information:
We are excited to announce an exciting new collaboration with La Familia Salsa Co., from "Deep in the HOT of Texas"! La Familia has generously donated a variety of their all-natural, homemade salsas for the band to sell as an additional fundraiser for the 2015 season. Band members will be selling salsa in person as quantities remain available throughout the fall at La Familia's list prices of $7 per jar for regular salsas and $10 per jar for specialty salsas. 100% of the proceeds of jars purchased directly from the KSUMB will be donated to the Marching Pride Scholars scholarship fund, and these jars will feature a special KSUMB Marching Willie sticker!
Salsa varieties available from the KSUMB include: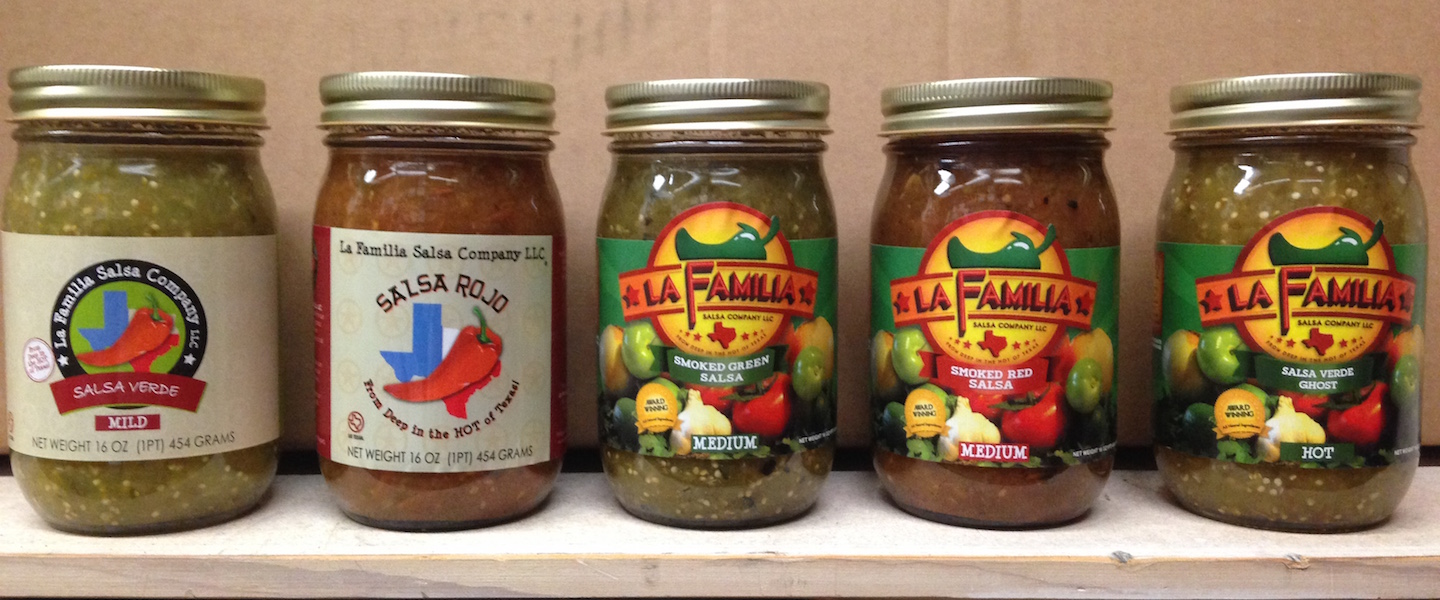 Salsa Verde (Mild) - $7
Salsa Rojo (Medium) - $7
Roasted Green Salsa (Medium) - $7
Roasted Red Salsa (Medium) - $7
Green Ghost Salsa (Hot) - $10
For family, friends, and Pride supporters everywhere, however, La Familia is offering a wonderful opportunity to support The Pride while still enjoy their wonderful products. By shopping their online store at www.lafamiliasalsa.com this fall, Pride supporters will be offered the full range of the company's products delivered to their door! Simply enter code "THEPRIDE" in the "notes" section at checkout, and La Familia Salsa Co. will donate half the proceeds of that order to the KSUMB Marching Pride Scholars fund. Please note that there is no discount for using this code, and persons ordering will still be responsible to cover the cost of shipping.
Thank you to La Familia Salsa Co. for supporting The Pride!
Welcome, and thank you for your interest in the Pride of Wildcat Land. Located at Kansas State University in Manhattan, Kansas, the 375+ member "Pride" performs at K-State Wildcat football games in the fall and represents Kansas State University at many other events. These events include bowl games and pep rallies as well as administrative, Alumni, and Foundation functions.
The K-State Marching Band is under the direction of Dr. Frank Tracz, Director of Bands, and Mr. Don Linn, Assistant Director of Bands.
If you are a prospective student and are interested in obtaining more information about our band program and scholarship information, please click on the "Sign up Now" button to the left, to complete a Prospective Form. This form does not obligate you to K-State nor our program. From this form we are able to send you important information to help you make an informed decision.
Please explore the links to the left to learn more about our history, songs, traditions, personnel, organizations, and other resources of the Kansas State University Marching Band. If you are prospective band member and would like more information complete our online prospective member form, call us at 785-532-3816, or schedule a campus visit!
2015 KSUMB Show Schedule:
9/19/2015
LA Tech, Band Day/Alumni Band Day
Sudler Trophy Day
Happy
Sudler Trophy Presentation
Alma Mater
1812 Overture
Wabash
Wildcat Victory
10/11/2015
TCU, Hall of Fame Game
Let's Dance

Bad
Billie Jean
Don't Stop Till You Get Enough
Treasure
Uptown Funk

10/17/2015
Oklahoma, Homecoming
Les Miserables
Look Down
Angry Men
One Day More
At The End of the Day
Do You Hear the People Sing
11/5/2015
Baylor (Thursday), Ft. Riley Day
Armed Forces Salute
American Salute
Armed Forces Medley
Big Red One
Army Song
Stars and Stripes Forever
11/21/2015
Iowa State, Horn Day!
Queen
TBA (Mello/French Horn Day)
Bohemian Rhapsody
11/28/2015
KU (AWAY)
TBA
TBA
12/5/2015
WVU
Senior Day
TBA