Welcome to K-State Bands! If you are a prospective band member and would like more information complete our online prospective member form found on the left side of this page, call us at 785-532-3816, or schedule a campus visit!
The 2017 Central States Marching Festival will be held on Saturday, October 7th, 2017. With great feedback, video clinics, and optional hour clinics, this is the perfect early-season marching festival. Registration will be coming this spring.
The Marching Band Concert was a success!! The band did an amazing job and we had a great audience.
Congratulations to the following award winners for 2016 -
Rod Funk Silent Leader Award - Haley Mills, Kirkland Babin, Alex Sevart, Preston Thomas, and Bailey Eisenbraun
Most Inspirational - Blake Moris and Talia Falcon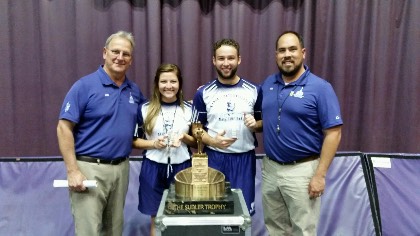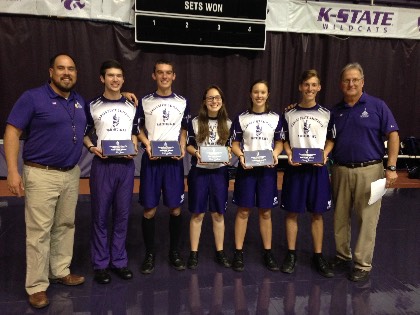 Summer Music Camp
June 11 - 15, 2017
Registration for the 2017 KSU Summer Music Camp is now OPEN!! SIGN UP TODAY!!!
The 2017 Kansas State University Summer Music Camp will be held on June 11-15th and is open to all band students grades 5 through 12. A typical daily schedule during camp includes a full group rehearsal in the morning, followed by a sectional (small group) rehearsal with instruction by a specialist. Lunch is followed by supervised recreation time at either the K-State Union or the brand new Manhattan City Water Park, another full group rehearsal, then small group instruction. The campers perform with the Manhattan Municipal Band on Tuesday evening and camp culminates with a final performance by the camp ensembles Thursday afternoon.
The guest conductors for the 2017 KSU Music camp will be Dr. Jay Gilbert, Director of Bands at Doane College in Crete, Nebraska, and Dr. Larry Blocher of Troy University (Alabama). There is also the possibility of adding a 3rd band due to increased interest in the camp. The five-day camp exposes students to a variety of ensemble and rehearsal settings, including concert band, small ensembles, and jazz ensembles.
The K-State Cat Band had our first Basketball performance of the season last night, October 28th. A Wildcat victory is always fun and the band did a terrific job. One of the best parts of the night - the premier of our brand-new, beautiful drum set donated by one of our most supportive band fans, Eric Stonestreet!!! The set is absolutely amazing and we are so thankful for Mr. Stonestreet's amazing generosity. Thanks and GO CATS!!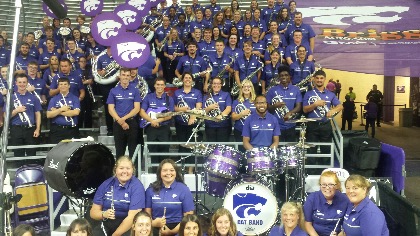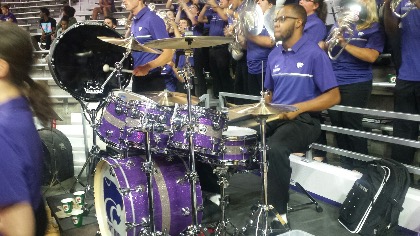 2017 Concert Band Clinic- Jan. 20 - 22
Check out the article College Marching Bands posted about the BRAND NEW seating for the KSUMB in Bill Snyder Family Stadium!
Check out the article ESPN posted highlighting the greatest pregame traditions in college football... You just might find the band we all know and love featured prominently!
Frank Tracz inducted into the Conn-Selmer Institute Hall of Fame
Dr. Frank Tracz, Director of Bands and professor of music, was inducted into the Conn-Selmer Institute Hall of Fame this past Tuesday. The Conn-Selmer Institute is a three and a half day professional development conference for college students, directors, and music program leaders held every June on the beautiful campus of Bethel College in Mishawaka, Indiana. CSI equips current and future music educators with practical skills and relevant strategies addressing current trends in music education. The curriculum is comprised of inspiring workshops led by world-class clinicians.
Dr. Tracz has been on the faculty at the Conn-Selmer Institute every summer since 2006. He remains active as a conductor, clinician, and educator for Conn-Selmer throughout the year. Several K-State graduate and undergraduate students attended this past week's institute where they collaborated with music educators and music professionals from all across the country.
Conn-Selmer is the leading manufacturer and distributor of musical instruments for student, amateur, and professional use. They are currently the largest American musical instrument manufacturer. Their education division seeks to support band directors and students all over the world improve their classrooms, refine their musicianship, and inspire passionate teaching.