Concert Band Clinic Registration:
Accepted Concert Band Clinic Student Registration
Attending Band Director Registration
Audition information:
Spring Wind Ensemble, Wind Symphony, and Concert Band audition details are posted here.
"If you think you know the K-State Marching band, think again. I spent my Saturday morning before the TCU game like never before, waking up early to meet up with Dr. Frank Tracz, Professor of Music and Bands at K-State, and see what being a part of the K-State Marching band is all about. From 7 a.m. meetings to warm ups to run-throughs and making sure the halftime show is, as usual, spot on, the K-State band takes 'game day' to a whole new level." Keep reading...
11/1/13 - Announcing:
The 4th Annual KSUMB Golf Tournament. July 31st. Colbert Hills in Manhattan. Details coming soon!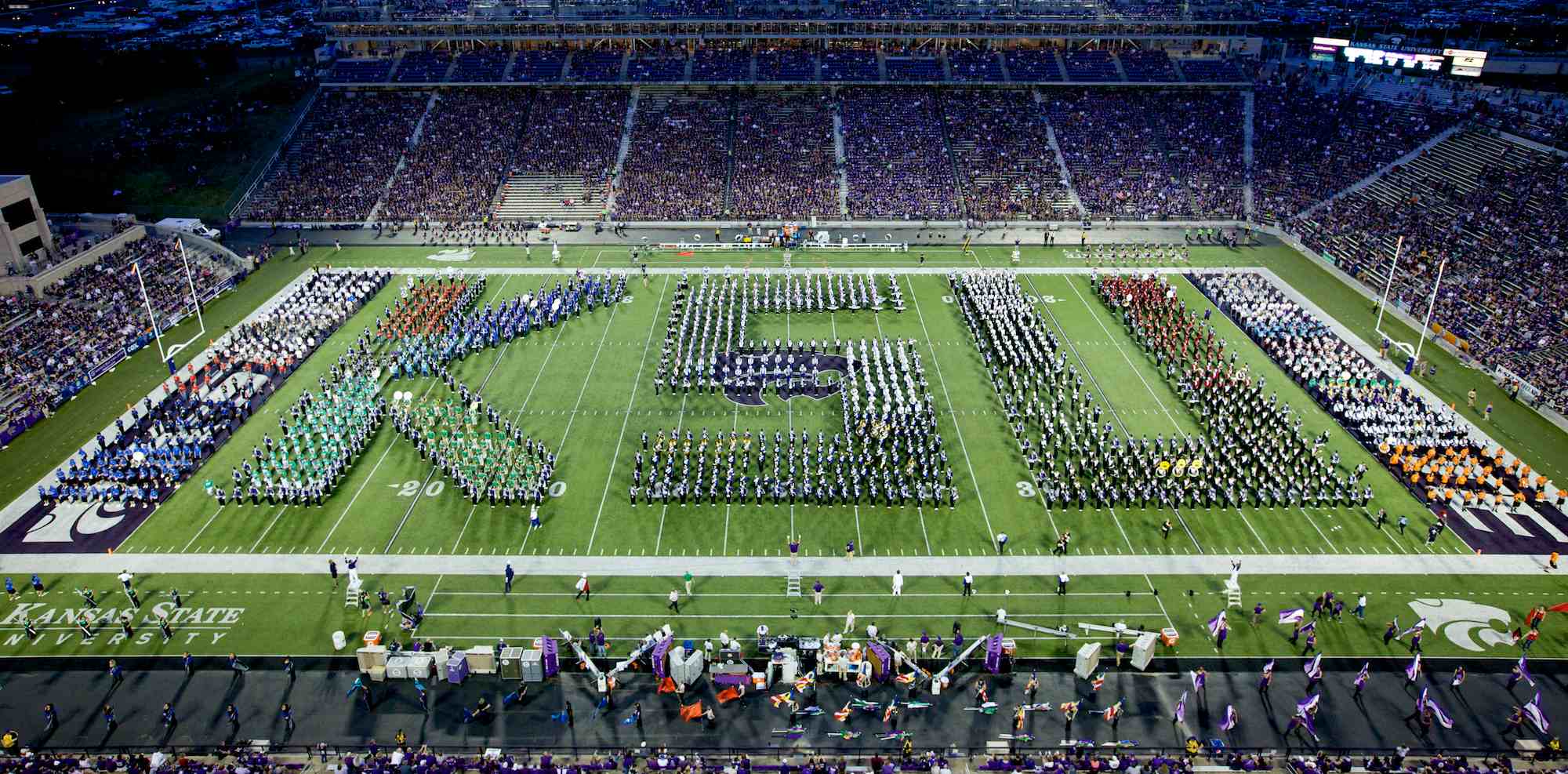 Thanks to the BOSTON BRASS for a memorable halftime performance with the KSUMB!
7/31 - Special Thanks to our Game Day Sponsors: Little Apple Toyota (provides the apples!), Walmart (provides the water), Hyvee (provides the candy), Varneys.
Composer Michael Schelle, guest of the K-State Bands in December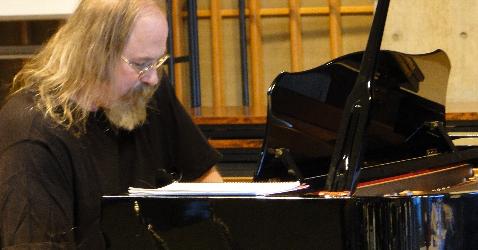 The K-State Band program as well as the School of Music, Theatre, and Dance will be welcoming composer Michael Schelle on campus this December to work with students at K-State and talk about his music. This visit is in conjunction with a special performance of his recent work titled "End of the World" with will be performed by our top university Wind Ensemble on December 4th in McCain Auditorium at 7:30pm.
Schelle's music has been commissioned and/or performed by over 300 orchestras, symphonic bands and professional chamber ensembles across the U.S. and abroad including the Chicago Symphony, the Minnesota Orchestra, the Detroit Symphony, the Buffalo Philharmonic, the major orchestras of Pittsburgh, Cincinnati, Milwaukee, Indianapolis, Louisville, Dayton, Kansas City, Honolulu and Springfield (MA).
He has held composition residencies at dozens of leading American universities, conservatories and new music festivals, and at Spoleto USA, Wolf Trap, the MacDowell Colony (NH), and many extended residencies abroad - including the Czech Republic, Austria, Amsterdam, Costa Rica, Japan and China. Schelle holds degrees from Villanova University (theatre), the Hartt School of Music (CT), Trinity College of Music, London, UK, (diploma), and a Ph.D. from University of Minnesota. His composition teachers have included Aaron Copland, Arnold Franchetti (student of Richard Strauss in 1940's Munich), Paul Fetler (student of Hindemith and Boris Blacher), and Dominick Argento.