May 12, 2022
Kansas State University Crew fundraiser at Chipotle
Submitted by William R. Shaffer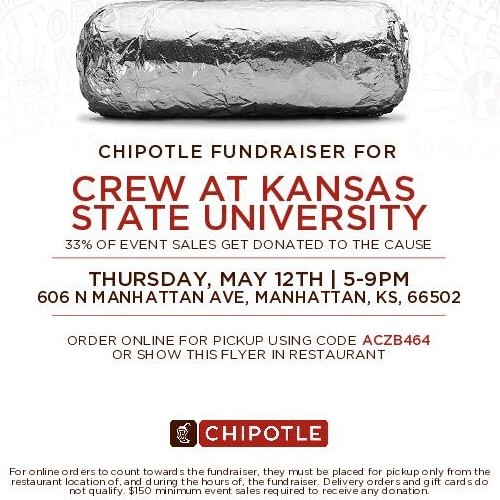 Kansas State University Crew is a rowing club that provides both recreational rowing and competitive rowing opportunities for students. Bring your friends and enjoy a nice end to finals week, or a break from finals, from 5-9 p.m. this Thursday at Chipotle, to help support the club so they can continue to go to competitions.
For pickup orders, use code ACZB464.
More information on the club can be found on OrgCentral.