May 12, 2022
Tung receives three prestigious fellowships to support sabbatical projects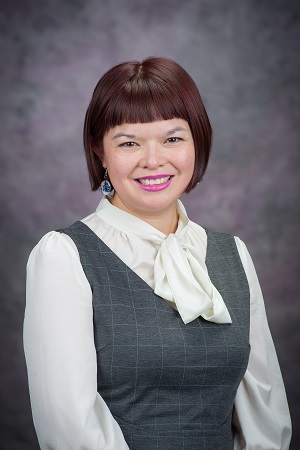 Shirley Tung, associate professor of English in the College of Arts and Sciences, has received three prestigious fellowships to support her research during her sabbatical leave in the fall.
The fellowships will provide Tung with access to key archival materials as she completes her book, "Creating Cosmopolitanisms: Eighteenth-Century Women Travel Writers and the Reimagination of Identity," as well as additional projects.
First, Tung has received the highly selective honor of the 2022 Bodleian-BSECS Fellowship. With this award, Tung will be a visiting fellow at the Weston Library for Special Collections at the University of Oxford Bodleian Libraries. Only one fellowship is awarded each year in partnership with the British Society for Eighteenth-Century Studies.
Research at Oxford will assist Tung as she explores how travelogues by 18th-century women writers help fashion themselves as traveling subjects and reconcile their personal and national identities with new customs and modes of thought. "Creating Cosmopolitanisms" situates its discussion of travel narratives within broader discourses on postcolonialism, orientalism and feminism to identify how 18th-century women travel writers challenged patriarchal formulations of selfhood.
In addition to the 2022 Bodleian-BSECS Fellowship, Tung has also received a two-month, $6,000 Clark Short-Term Fellowship at the UCLA William Andrews Clark Memorial Library. Her research in Clark's uncatalogued 18th-century periodical holdings will contribute to an article titled "Muses for the Miscellany: Robert Dodsley and the Popularization of Coterie Poetry."
Along with these two awards, Tung has received a third: a New York Public Library Short-Term Research Fellowship of $2,000. This fellowship will provide two weeks of research at the special collections housed in the library's Stephen A. Schwarzman Building in support of her book project.
"Tung's three research awards confirm the significant and original contributions that she is making to eighteenth-century studies, travel writing and women's history," said Karin Westman, department head of English. "Already an award-winning instructor here at K-State and nationally, these recent accomplishments further highlight her talents. We're excited to see the discoveries she will make and share with colleagues and students."
More information about Tung's work is available at Tung's faculty page and an earlier K-State Today announcement.