October 28, 2021
ECM hosts Real Food Lunch Oct. 29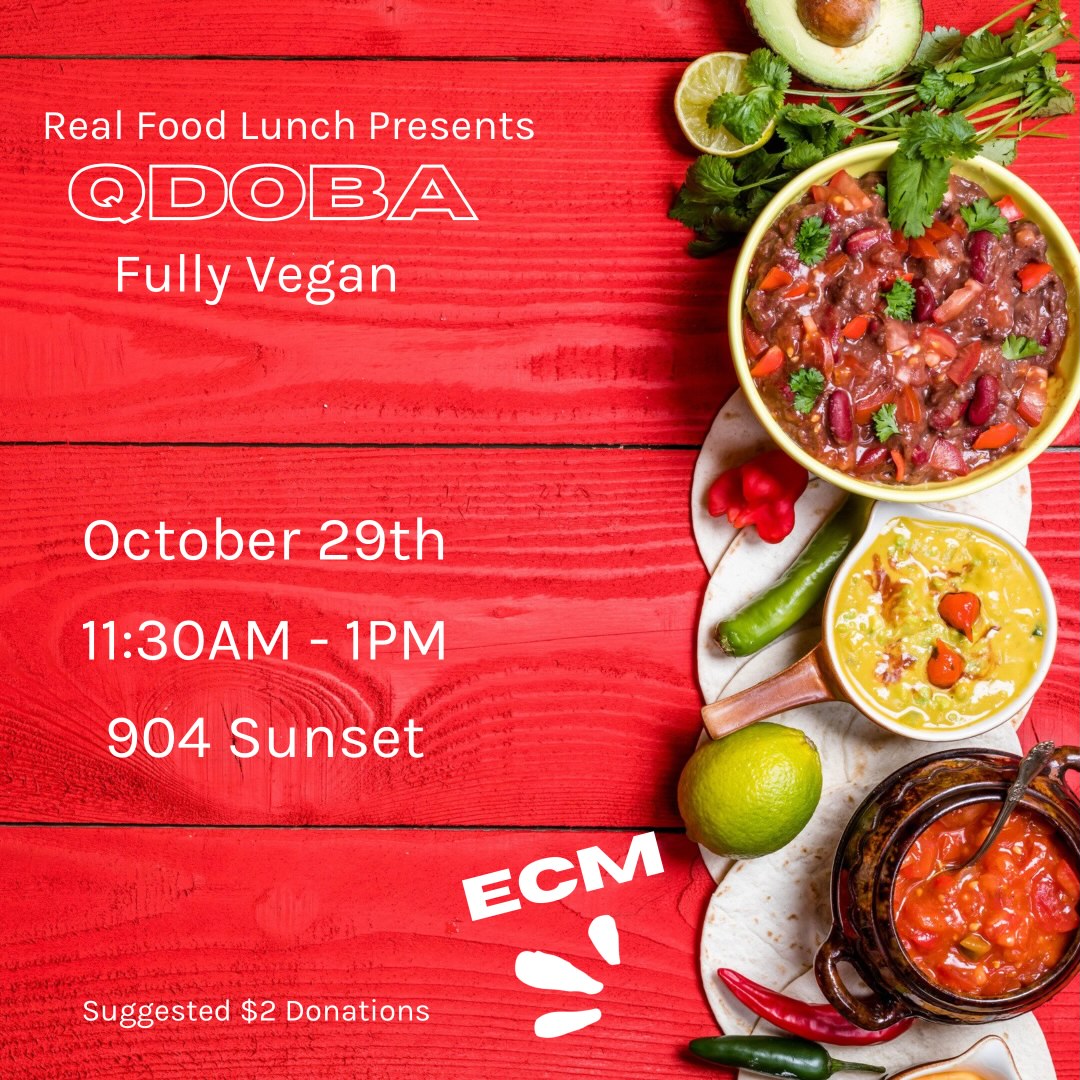 ECM at K-State, a registered independent student organization, will host Real Food Lunch from 11:30 a.m. to 1 p.m. Friday, Oct. 29, at 904 Sunset Ave.
This week's menu will feature Qdoba.
Come out and enjoy a meal with friends. Real Food Lunch is an awesome place to eat a vegan meal while making friendships. We hope to see you.