November 2, 2020
Again the best: Kansas State University among top LGBTQ-friendly colleges and universities
Submitted by Communications and Marketing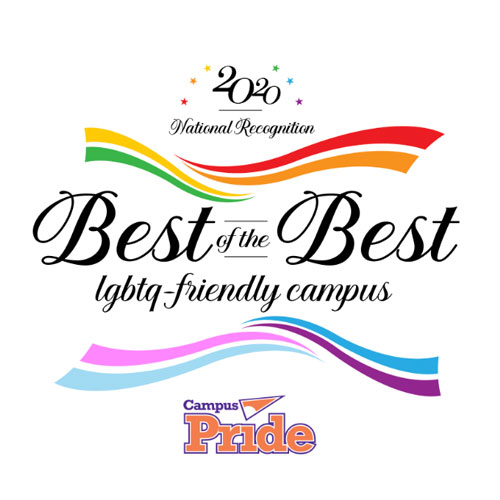 Kansas State University is among the top 40 campuses in six regions selected for its institutional support and commitment to LGBTQ-inclusion in policy, program and practice.
For the fourth consecutive year, Campus Pride lists K-State as one of its Best of the Best LGBTQ-friendly colleges and universities. The university is the only school in Kansas to be included in the listing.
In addition to the ranking, the university earned a five-star Campus Pride index score because it meets LGBTQ-inclusive benchmarks regarding policy inclusion, support and institutional commitment, academic life, student life, housing and residence life, campus safety, counseling and health, and recruitment and retention efforts. Noted in the listing is the university's LGBT Resource Center, which promotes equity, respect, and social justice through programs, outreach and education.
Read more about K-State's commitment to LGBTQ issues, overall Campus Pride index score and LGBTQ-friendly report card.