November 2, 2020
Pentz elected to National Dance Education Organization Executive Board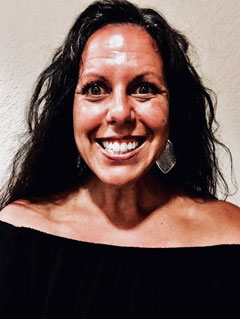 Julie L. Pentz, professor of dance, has been elected to the National Dance Education Organization's Executive Committee as recording secretary for a three-year term.
The organization's board of directors is a working board and requires expertise in specific roles that are integral to NDEO leadership, infrastructure and long-term stability. The NDEO governance consists of the executive board, policy board of directors and an advisory board of directors.
As recording secretary, Pentz's duties include attending all meetings of the board of directors and executive committee, preserve the books of the corporation, maintains true minutes of proceedings of all meetings, and keeps all documents and records pertaining to the operation and activities of NDEO. The recording secretary issues notices of all meetings and performs other duties needed by the board of directors, executive committee, or executive director. The secretary sends minutes to the board of directors and the advisory board of directors for review and approval.
Before this appointment, Pentz served a three-year term on the advisory board of directors as the director of student initiatives. In this role, she developed and recommend policy in relation to student members, services and programs, mentors the collegiate student representatives, and advocated for building new and strengthening existing student chapters in postsecondary education. She worked directly with NDEO's director of conferences and events to develop targeted tracks for students at the national conference and was responsible for quarterly published student newsletters, with assistance from the undergraduate and graduate student representatives.
NDEO provides professional development, networking forums, honor societies, journals, research and advocacy tools for teachers, administrators and students in the field of dance education centered on the arts. Its members teach multiple dance genres in a variety of environments including, but not limited to, K-12 schools, dance studios, colleges and community centers.