May 11, 2017
Union Leadership Scholarship winners announced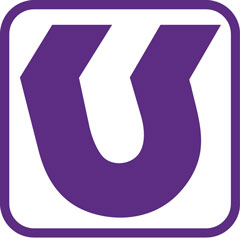 The K-State Student Union, thanks in part to outside support, offers numerous scholarships to students to help fund educational goals and defray the costs of attendance.
Annual scholarships are provided to the presidents of the Union Governing Board, Union Corporation Board, Union Program Council and to the lead Union Ambassador in recognition of the leadership and effort each role plays in support of the mission of the Union.
This year, the student leaders receiving these scholarships include Laura Apel, Union Program Council president, senior in hospitality management, Lenexa; Matthew Mindrup, Union Governing Board and Union Corporation Board president, sophomore in biology, Hays; and Abby Rouse, lead ambassador, junior in life sciences, Lenexa.
The primary mission of the Union is to serve students and support the educational mission of K-State. The scholarship program gives back to students to say thank you for the leadership, time and effort to making the Union one of the best in the nation.
For more information about the Union, visit union.k-state.edu or call 785-532-6591.