May 11, 2017
Bring Tap To Togetherness to your community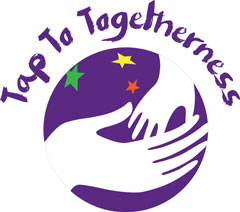 The K-State Dance Program and Tap Dance Ensemble have partnered with the Manhattan Parents as Teachers program to offer Tap To Togetherness, a program designed to build and enhance family relationships through tap dance steps.
These 25-minute dance sessions challenge body movement, encourage listening skills, reduce screen use, and encourage families to have fun together.
Families with young children between the ages of birth to age five (prekindergarten) have limited access to activities. Families like coming to activities that involve the entire family, something they can do together instead of putting their child in a separate room and then the parent sitting in on a presentation.
The primary focus of the Tap To Togetherness program is creating a positive family engagement activity. A Tap to Togetherness session is structured to effectively engage young children with their family by using tap dance steps to engage together and explore something new. Our program is not a typical tap dance class or creative movement class and there is not a set choreographed routine. We prefer that dance shoes are not worn, and children are allowed to move and do as they choose throughout the session. Families attend the Tap To Togetherness sessions together.
The program currently works with Parents as Teachers programs across the country and expanded its global impact to Ghana, West Africa.
If you are interested in learning more about the program and how you can bring Tap To Togetherness to your community, contact Julie L. Pentz at jpentz@k-state.edu.