February 26, 2018
Get your personal finance questions answered with a free cup of coffee at Powercat Pick-Me-Up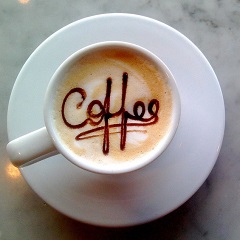 Powercat Financial is a peer-to-peer program where trained peer financial counselors help fellow students on budgeting, saving, credit, student loan repayment and transitioning to work.
Join Powercat Financial for Powercat Pick-Me-Up from 1:30-2:30 p.m. on Mondays at the K-State Student Union food court. Visit the Powercat Pick-Me-Up table and to ask questions about personal finances, talk about upcoming Powercat Financial events, and set-up counseling appointments; all with a free cup of coffee.
The next Powercat Pick-Me-Up is on Monday, Feb. 26. Alternative tabling dates will be Monday, March 12; Monday, April 2; Monday, April 16; and Monday, April 30.
Email Powercat Financial at powercatfinancial@k-state.edu if you need assistance.