February 26, 2018
Union Station by JP's grand opening is March 1
Submitted by Housing and Dining Services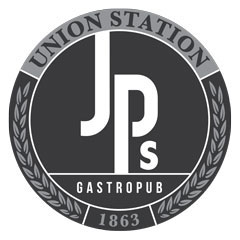 Kansas State University's Housing and Dining Services will have a grand opening of Union Station by JP's, the university's first gastropub, from 3-5 p.m. on Thursday, March 1.
The event is open to the public and will feature a short presentation, ribbon cutting and tours of the gastropub followed by samples of its unique menu. Union Station will be open for regular business at 5 p.m.
Located on the first floor of the K-State Student Union, Union Station provides all K-State students, faculty, staff and community members a place to enjoy great food and drink together with lovely views of the Manhattan campus.
Union Station's menu was developed around its state-of-the art smoker, which can smoke a variety of meats, vegetables and other chef specials. With locally sourced meats and cheeses from Weber and Call halls and freshly baked goods from Housing and Dining Services' bakery, guests will get a real "taste of K-State."
At Union Station, visitors can choose from a variety of local and regional drinks on tap, including 16 beers, two wines and two premixed cocktails.
With 18 televisions, comfortable seating for 160 indoors and 40 on the balcony overlooking Memorial Stadium, Union Station will bring the Manhattan and campus communities together for great food and great service.
Union Station by JP's offers free validated parking in the parking garage after 5 p.m. and on weekends.
Come enjoy a new spot that you'll love full well! Union Station by JP's, a place for all Wildcats.
If you're unable to attend the grand opening, Housing and Dining Services can accommodate any media interviews, live remotes and any other special requests. Please contact Alex Abendschein at 262-758-0977 for further inquiries.