February 26, 2018
MFA candidate exhibition features work of Benjamin Ingle
Submitted by Communications and Marketing
The K-State art department will present the exhibition "The Unknowable Moment" by Master of Fine Arts candidate Benjamin Ingle from Feb. 28-March 6 in the Mark A. Chapman Gallery on the first floor of Willard Hall.
A reception for Ingle will be 6-8 p.m. Friday, March 2, in the gallery. Both the exhibition and reception are free and open to the public. These events are presented and funded in part by Student Governing Association's fine arts fee.
Ingle is originally from Gainesville, Florida, and received his Bachelor of Fine Arts in painting from the University of Florida, where he won multiple painting awards. A husband and father, Ingle works in techniques of painting and printmaking in order to create images that are extensions of his emotive experience. "The Unknowable Moment" explores the importance of adversity and failure in growing and transforming one's beliefs and sense of being. Through persistent and diligent work, the artist illustrates his journey of failure and success in search of an essence and understanding of life while living in Kansas. Works in the exhibition are informed by Ingle's experiences of fatherhood and the Kansas landscape.
Find out more about Ingle and view more of his work.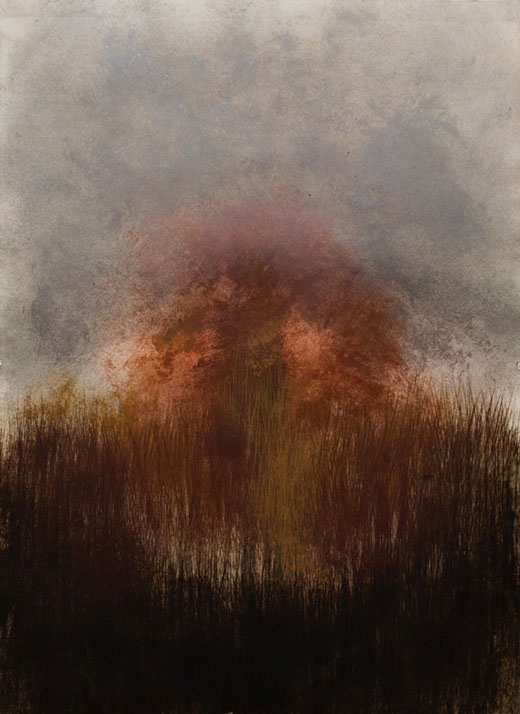 "Untitled," a 22 inch by 30 inch etching on paper, is among the works by Benjamin Ingle on display Feb. 28-March 6 in the Mark A. Chapman Gallery in Willard Hall.