September 30, 2022
Life in KC to host campus pop-up at K-State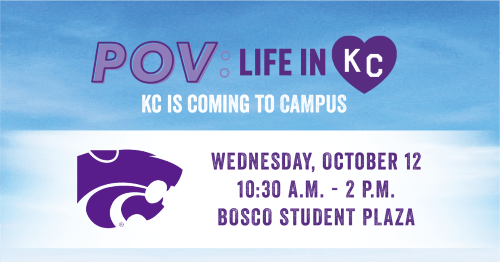 The Kansas City Area Development Council will host a campus event to promote and hype up the Kansas City region for K-State students to stay and work in the area. The event will be from 10:30 a.m. to 2 p.m. Wednesday, Oct. 12, in Bosco Student Plaza.
Pre-registration is available now.
Students will receive KC Heartland swag, sample food from Jerusalem Café, make their own succulents at the Rolling Garden Plant Truck, learn to play pickleball at Chicken N Pickle's mobile court and more. Students will also have the opportunity to speak one-on-one with recent grads from prominent KC companies, who will share their experiences as young professionals living and working in the region.
The event is sponsored by the Global Supply Chain Club, a registered departmental student organization.