September 22, 2022
Jan Waterhouse named associate dean for K-State Libraries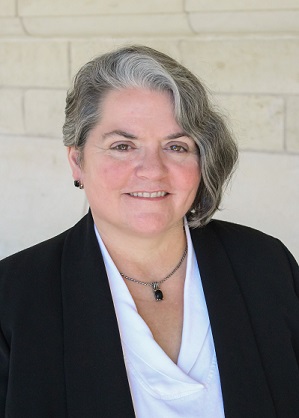 Following a national search, K-State Libraries has named Jan Waterhouse as the new associate dean for collections, discovery and information technology.
As associate dean, Waterhouse will use her knowledge and project management skills to improve the Libraries' collections and acquisitions, as well as information technology. Waterhouse has considerable experience with vendor and contract negotiations and is committed to staff development. Waterhouse also brings fiscal management experience from her previous roles.
"Jan Waterhouse has a well-established record of professional service and scholarly achievements," said Joe Mocnik, dean of K-State Libraries. "I am looking forward to working with her as we advocate for the K-State Libraries and support K-State's land-grant mission."
Waterhouse has a demonstrated history of mentoring staff and working to develop inclusive and collaborative environments, something she wants to continue at K-State.
"I'm so excited to be joining K-State, and I look forward to meeting people within the Libraries and around campus over the next few weeks," Waterhouse said. "My short-term goal is to learn about the Libraries' operations, innovative services and how I can be involved in supporting them."
Waterhouse previously served as the director of technical services and library systems at the University at Albany SUNY. Before this, she served in a director role at West Virginia University and at the Online Computer Library Center as an implementation manager. She received an undergraduate degree in computer science and a graduate degree in library and information science from the University of Iowa. She received a second master's degree in IT management and leadership from University of Illinois, Springfield, where she also completed a graduate certificate in human resource management. She holds a project management professional certification and specializes in providing effective management and leadership at the intersection of technology, people and projects.