September 22, 2022
S.A.F.E. Zone presents: Hispanic Heritage Month with Sal Valadez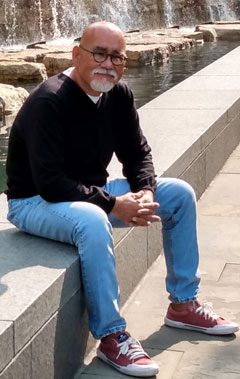 Please join S.A.F.E. Zone to learn more about Latinos and others who identify as Hispanic for this important S.A.F.E. Zone advanced class.
Mark your calendars and register for this special S.A.F.E. Zone class to celebrate Hispanic Heritage Month. This hybrid presentation comes to you at 1:30 p.m. Wednesday, Sept. 28, at the Morris Family Multicultural Student Center and via Zoom.
The guest speaker, Sal Valadez, presents "The Early History of Mexican Workers and the Kansas and Missouri Railroads." Valadez identifies as a Mexican immigrant, high school dropout, U.S. Army veteran and graduate of the University of Hawaii where he took two degrees in political science.
Participants will explore a time in history when Mexican workers were key players in operating a railroad system and the impact they made on the economy.
Come prepared for a lively discussion. Please register online.

S.A.F.E. Zone staff will send the Zoom link will be sent to you on the morning of Sept. 28 for joining virtually. Please be at the Morris Family Multicultural Student Center by 1:25 p.m. in the Oneok Room if you want to participate locally.
As a program of K-State, S.A.F.E Zone envisions academic and social environments where students, faculty, and staff possess senses of belonging and experience conditions in which they thrive.
For more information, please connect with Debra Bolton or Brandon Haddock.