November 3, 2021
Carl R. Ice College of Engineering to host fifth annual Diversity, Equity and Inclusion Summit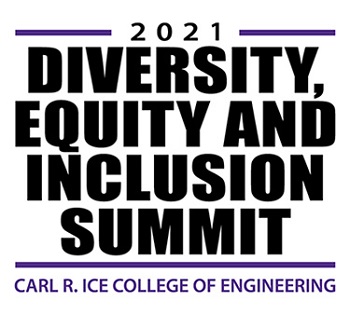 The Multicultural Engineering Program student advisory board and the Carl R. Ice College of Engineering have partnered to host the fifth annual Diversity, Equity and Inclusion Summit from 5-7 p.m. Tuesday, Nov. 9, in 1109 Engineering Hall.
Sue Barsamian, 1981 graduate in electrical engineering, will serve as the event's keynote speaker presenting on "Diverse Viewpoints Make Us Better." Now semi-retired, Barsamian spent 40 years working in the tech industry, serving in a variety of executive roles at Hewlett Packard, Mercury Interactive and Verity.
She currently serves on multiple boards, including Five9, Box, NortonLifelock and the KSU Foundation. She served as the chair of the National Action Council for Minorities in Engineering and was inducted into the Carl R. Ice College of Engineering Hall of Fame.
In addition to the keynote address, the evening will feature a Q&A with Barsamian, a panel discussion and breakout sessions on a variety of topics related to diversity and inclusion, all centered on the theme of "Engineers as change-makers." Whether attending in person or online, please RSVP here.