November 3, 2021
Business of Sports & Entertainment Speaker Series: Name, Image and Likeness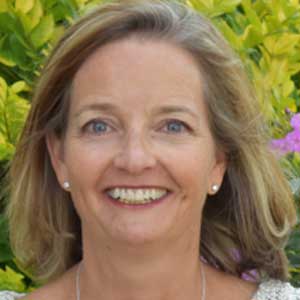 The Business of Sports & Entertainment program welcomes Teddi Domann, sports representative and chief marketing officer for Colorado Springs-based 360Sports, as the next speaker in the Business of Sports & Entertainment Speaker Series. The presentation starts at 11:30 a.m. Thursday, Nov. 4, in the Business Building Lecture Hall, Room BB1088.
Domann's talk will focus on representing college athletes in the area of name, image and likeness, or NIL. NIL representation is the newest service offered by 360Sports, in addition to its comprehensive representation and management for professional athletes and coaches, with a focus on players in the National Football League. Domann has extensive experience in sports marketing, serving as global director of sports marketing for McDonald's Corp. and managing director for the U.S. Olympic Committee.
The speaker series is organized by marketing professor Doug Walker in support of the MKTG630: Sports Marketing class and the college's business of sports and entertainment certificate program. Visitors from the public and our campus community are encouraged to attend the presentation, with no ticket required.