October 27, 2021
'Bandwidth Tax of Uncertainty: Helping Students Recover Cognitive Capacity Lost to 'Differentism' and Other Walls We Build'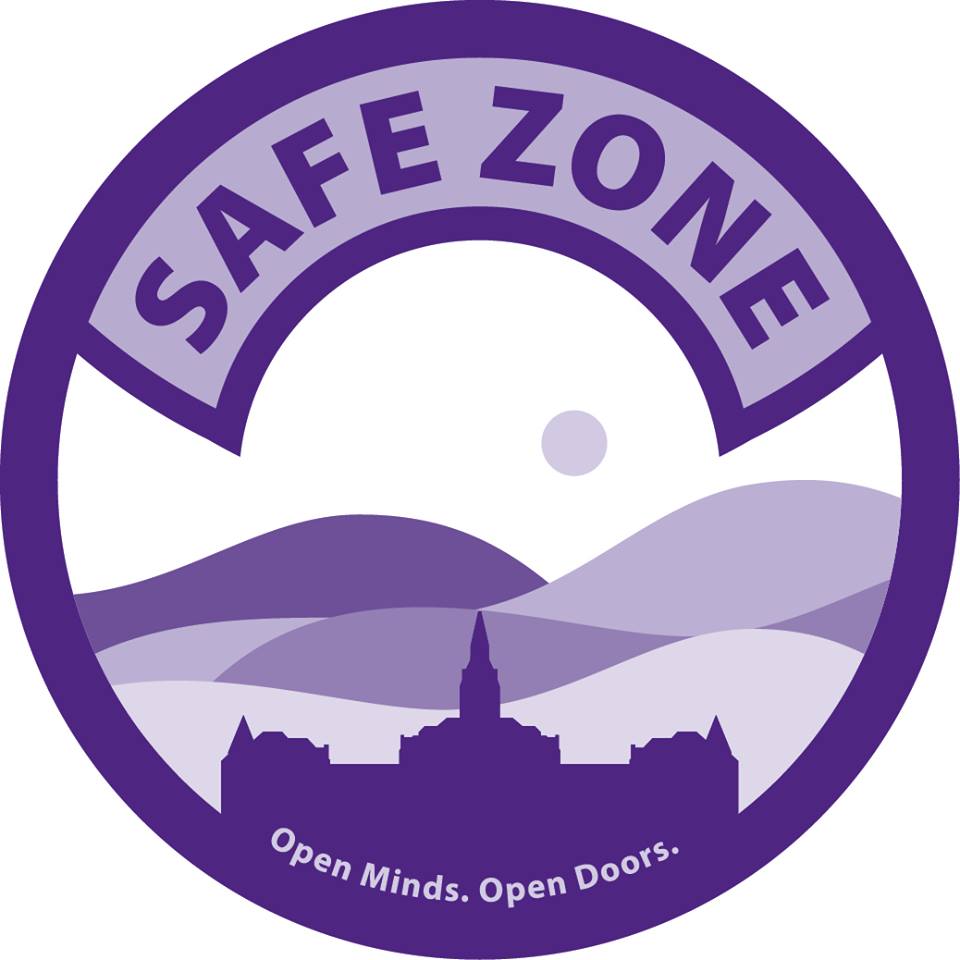 Safe Zone, in the Department of Diversity and Multicultural Student Affairs, invites you to participate in the Safe Zone Advanced Workshop, "Bandwidth Tax of Uncertainty: Helping Students Recover Cognitive Capacity Lost to 'Differentism' and Other Walls We Build." The workshop will take place from 9 a.m. to noon Wednesday, Nov. 3, in person or via Zoom.
Part 1 — 9-10:30 a.m.
Bandwidth concept — Scarcity steals mental bandwidth the cognitive resources for learning of many of our students have been and are being diminished by the negative effects of persistent economic insecurity and discrimination and hostility against non-majority groups based on race, ethnicity, national origin, sexual orientation or gender identity and other aspects of difference — and, over the past year-plus, by the levels of uncertainty related to the pandemic and social unrest. Recognizing that these students are no different than their peers in terms of cognitive capacity, we can implement strategies and interventions — in and outside the classroom — that show promise in helping students recover the cognitive resources they need to learn and thrive in school.
Participants will understand that:
Multitasking is a misnomer: cognitive capacity, attentional resources
Scarcity depletes mental bandwidth.
There are many kinds of scarcity: respect, dignity, safety, belonging, etc.
Psycho-social underminers, including stereotype/identity threat, belongingness uncertainty, microaggressions, vicarious racism/trauma, and adverse childhood experiences, result in diminished bandwidth for our students.
Added to all of that, the uncertainty of the COVID-19 pandemic and its disproportionate effects on low-income communities and people of color has further depleted the bandwidth of students.
We will talk about what we can do within our spheres of influence to create learning and social environments in which students (and we) can recover bandwidth, beginning with a strengths perspective about what skills and abilities we each bring to the table — "funds of knowledge."
Part 2 — 10:30 a.m. to noon
Participants will:
Think about how we can increase certainty for students (or at least not add to uncertainty).
Understand that students have "funds of knowledge" and that beginning with those strengths will help them recover bandwidth and increase the likelihood of academic success.
Be introduced to several evidence-based interventions that show promise in helping students regain bandwidth.
Reflect on the potential of the interventions for use in various settings with students.
Cia Verschelden is special projects advisor for the Integration of Academic and Student Affairs at the Association of American Colleges and Universities. She recently retired as vice president of academic and student affairs at Malcolm X College, City Colleges of Chicago. She taught for more than 25 years at two- and four-year institutions in social work, sociology, women's studies, nonviolence studies and first-year seminars. Her administrative posts have included department chair, institutional assessment lead, and vice president of academic and student affairs. Verschelden has a Bachelor of Science in psychology from Kansas State University, a Master of Social Work from the University of Connecticut, and an eduational doctorate from Harvard University. Her book, "Bandwidth Recovery: Helping Students Reclaim Cognitive Resources Lost to Poverty, Racism, and Social Marginalization," was published in 2017 and her new book, "Bandwidth Recovery for Schools: Helping Pre-K-12 Students Regain Cognitive Resources Lost to Poverty, Trauma, Racism and Social Marginalization," in 2020.
Register for the Nov. 3 Advanced Safe Zone Workshop.
For more information, reach out to Debra Bolton, director of intercultural learning and academic success, at dbolton@k-state.edu; or Brandon Haddock, student services coordinator, intercultural learning/LGBT Resources Center, at bhaddock@k-state.edu.