October 27, 2021
College of Business human resources track aligns with SHRM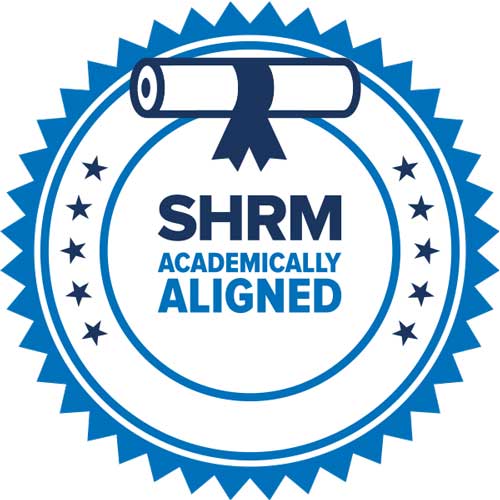 The Kansas State University College of Business recently participated in the Society for Human Resource Management, or SHRM, Academic Alignment Program, aligning its human resources track with the SHRM HR Curriculum Guidebook and Templates.
"Aligning our program of study with SHRM's program requirements is one more way to let our students know that our program covers the knowledge and competencies that are key for HR professionals," said Valerie Barnett, management instructor with the college. "In addition, our students are then eligible to apply for and take the SHRM-CP exam, earning the SHRM-CP credential prior to graduating through SHRM's Student Eligibility Program."
Throughout the world, more than 500 programs in approximately 425 educational institutions have been acknowledged by SHRM as being aligned with its suggested guides and templates. The HR Curriculum Guidebook and Templates were developed by SHRM to define the minimum HR content areas that should be studied by HR students at the undergraduate and graduate levels. The guidelines — created in 2006 and revalidated in 2010, 2013 and 2017 — are part of SHRM's Academic Initiative to define HR education standards taught in university business schools and help universities develop degree programs that follow these standards. The K-State human resources track has been aligned with the SHRM curriculum since Sept. 1, 2010, and the current designation is good for three years.