October 30, 2020
'Kansas Theatre Works' podcast presents 'Tales of the Weird and Unusual'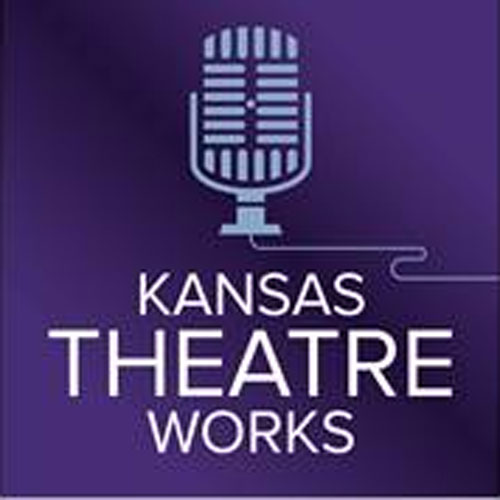 K-State Theatre's fall 2020 season is officially underway with "Kansas Theatre Works," a podcast for audio storytelling allowing audiences to hear theatre.
Episode 2, "Tales of the Weird and Unusual," has been released — setting the stage perfectly for Halloween. Grab your coziest blanket, snuggle up next to the campfire and get ready for graveyards, cults and killer insects in this series of haunting stories written by K-State alumni. "Tales of the Weird and Unusual" includes "Leave No Trace" by Mitch Ward, '16; "Pr(a/e)ying Mantis" by Andrea Browne, '20; "Her Velcro Voice" by Cody O'Hare, '18; "Return to the Abandoned" by Jonah Kirkhart, '18; "Kill Grim" by Blake Cordell, '18, directed by instructor Chuck Leonard; and "CHOKE," written by Dan Shea, '97, and directed by K-State theatre student Hunter Parker.
Mark your calendars for Nov. 12 for the release of "One Dead, One Dying" written by alumna Laura Camien, '94, and directed by associate professor Jerry Jay Cranford. Set in Springfield, Missouri, in 1931-1932, "One Dead, One Dying" follows the events surrounding the Young Brothers Massacre, the deadliest single law enforcement gunfight in the 20th century.
On Nov. 26, "The Gratitude Episode" releases with family-friendly storytelling. For a donation, listeners may send an audio message of thanks to friends and family to be heard on this special episode, releasing on Thanksgiving Day.
The fall semester of audio productions closes with "Ho Ho No" on Dec. 10 by alumni of the K-State Theatre Writer's Room. Make sure to listen for bonus interviews releasing the week preceding most episodes.
"Kansas Theatre Works" is available to listen to for free on all major podcast platforms. Search for Kansas Theatre Works on Apple Podcasts, Google Podcasts, Spotify or visit the Kansas Theatre Works webpage.
For more information about the performing arts at K-State, including concerts, performances and special events, visit k-state.edu/mtd/. The School of Music, Theatre, and Dance is a part of the College of Arts and Sciences.