October 30, 2020
DePaoli publishes article on Guillermo del Toro's vampires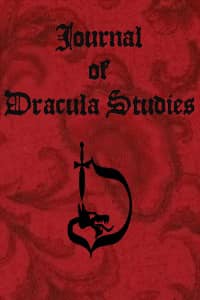 María Teresa DePaoli, professor of Spanish in the modern languages department, published "A Monstrous Outbreak: Epidemics and Biology in the Creative Process of Guillermo del Toro's Symbolic Vampires" in the Journal of Dracula Studies (2020), a peer-reviewed academic journal published by the Department of English at Kutztown University.
The journal is published each year and features scholarly articles from around the world on Bram Stocker, Dracula and depictions of vampires in folklore, film and popular culture.
Abstract: This article explores notions of intersectionality, otherness, and the semiotics of monstrosity in Guillermo del Toro by focusing on the vampire as propagator of infection. DePaoli analyzes Del Toro's writing for cinema and television in "Cronos," "Blade II" and "The Strain." By comparing the vampire motif over 20 years of his career, DePaoli shows how Del Toro's creative process has evolved.