November 8, 2018
On anniversary of the end of WWI, Pinkall and Arrington present 'Voices on the Western Front'
Submitted by Sarah McGreer Hoyt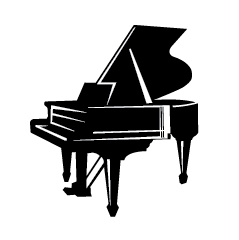 Will the Hale Concert Series continue this year in spite of the fire? Absolutely!
Not only will the show(s) go on, but the first concert of the season is free: Bryan Pinkall, tenor, and Amanda Arrington, piano, will present a concert at 3 p.m. Sunday, Nov. 11, in All Faiths Chapel.
In honor of the 100th anniversary of the end of World War I, the concert will celebrate with a program titled "Voices on the Western Front." Through videos and live music, the audience will experience the stories of three men during World War I: English composer George Butterworth, Olympic gold medalist Frederick Kelly and French composer Alberic Magnard.
Tickets for the remainder of the Hale Library Concert Series are on sale now:
Feb. 1, 2019: Slawomir Dobrzanski and Agustin Muriago perform works by Debussy, Ravel, Poulenc, Faure and de Kontski.
April 12, 2019: A celebration of the 80th birthday anniversary of former K-State composer-in-residence Hanley Jackson featuring several returning K-State music faculty members.
May 31, 2019: The K-State Faculty Jazztet presents Jazz in (Almost) June!
To purchase your tickets or get more information, contact K-State Libraries' public information officer Darchelle Martin at martin05@k-state.edu or 785-532-7442.
For expanded details regarding dates and performers, visit the K-State Libraries event page.