September 6, 2018
Bhattacharya presented with AERA mentoring award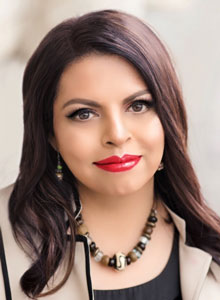 Kakali Bhattacharya, professor of educational leadership, was recently awarded the 2018 American Educational Research Association's Division G Mentoring Award.
The award was presented at the association's conference in April and recognizes scholars or groups who have made distinguished contributions mentoring students and who are contributing to the development of a new generation of scholars who focus on the social contexts of education. The award committee also recognized Tyrone Howard, founding director of the Black Male Institute at UCLA and associate dean for equity and inclusion at UCLA's Graduate School of Education and Information Studies, who tied Bhattacharya for the mentoring award.
"This award is special because the act of mentoring, to me, is an act of radical love for the generation that is coming up and creating the conditions for more freedom, creativity, and empowerment," Bhattacharya said.