November 28, 2017
McNair Scholars Program selects new cohort of students for 2017-2018
Submitted by Maggie R. Borders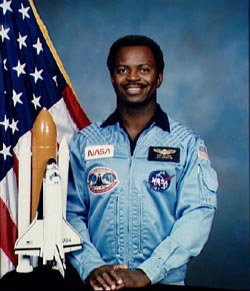 The Ronald E. McNair Post-baccalaureate Achievement Program has recently selected the new cohort of scholars for 2017-2018.
The McNair Scholars Program is administrated by the United States Department of Education and authorized by Congress to prepare academically talented undergraduates for success in graduate studies. To be eligible, students must be low-income and in the first generation from their families to complete a bachelor's degree, and/or from an ethnic group underrepresented in graduate study. The goal of the program is to increase the number of people from these groups holding graduate degrees and serving in the ranks of faculty and researchers.
The new scholars are Marissa Komp, Clearwater; Brooke Wark, Colby; Kayla Davis, Derby; Loan Tang, Garden City; Ramona Weber, Hanover; Savannah Winkler, Hutchinson; Donald "D.J." Lawrence, Junction City; Adelina Parral and Erick Saenz, both from Liberal; Scott Millar, Manhattan; and Nicholas Gonzalez, Topeka.
From out of state: Michael Molloy, El Dorado, California; Abena Wallace, Naples, Florida; Brianna Salgado, Hoffman Estates, Illinois; and Cierra Roubicek, Kearney, Nebraska.
They join current scholars Austin Magette, Dodge City; Demond Handley and Shelbey Taylor, both from Kansas City; Hannah Lusk, Lawrence; Trevin Garcia, Liberal; Mandie Bennett and Jennica Rogers, both from Manhattan; Jacob Sanderson, Ogden; Kenyanna Jones, Overland Park; Coraima Yañez, Tribune; and
Benjamin Archibeque and Kennith McLoud, both from Wichita.
From out of state: Bianca Rodriguez, Sugar Land, Texas.
The McNair Scholars Program will begin recruiting new participants in summer 2018. Eligible students with an interest in graduate study are encouraged to apply. Faculty and staff who know of good candidates should refer them to the program and/or contact the McNair office.
For more information, see the program website at k-state.edu/mcnair.