November 7, 2017
Explore Japan: Education abroad opportunity in summer 2018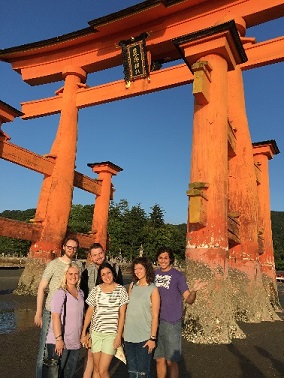 The communication studies department is offering a two-week education abroad course in Japan, June 6-June 21, 2018, for undergraduates and graduate students in all majors interested in an academic and intercultural experience in a foreign culture.
The course, directed by Professor Soo-Hye Han, may be taken as COMM 480: Intercultural Communication or COMM 799: Problems in Intercultural Communication for three credit hours. The course meets major, minor and elective course requirements including leadership studies minor and K-State 8 Global Issues and Perspectives requirements.
In this course, students will explore the complex relationship between communication and culture in a variety of contexts. Students will engage in discussions and assignments designed to enhance their intercultural experience, global cultural literacy, and theoretical understanding of how culture is constructed, negotiated and maintained through communication practices.
During the trip, students will be exposed to a myriad of opportunities to learn about Japanese culture, its history and values, and how people live and interact with each other. Students will visit various historic sites — including the site of the first atomic bomb drop in Hiroshima and ancient temples and shrines in Kyoto and Nara — and engage in intercultural communication firsthand by interacting with college students in Tokyo.
By the end of the course, students will gain a better understanding of commonalities and differences across cultures, identify and appreciate challenges and opportunities in intercultural communication contexts, and develop a more global and multicultural perspective.
The application deadline is Feb. 15, 2018. For more information about the course and scholarships/financial aid, visit commstudies.k-state.edu/studyabroad/studyabroad.html.