Stephen Kiefer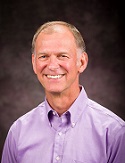 Contact Information

E-mail: swkiefer@ksu.edu
Dr. Stephen Kiefer has retired and taken the rank of Professor Emeritus. Over the previous 35 years at Kansas State University, his research program focused on the taste attributes of alcohol and how those affected intake in a rodent model. Using various techniques and models, including behavioral genetics, pharmacological treatments, and brain manipulations, insight to the factors governing alcohol intake in both normal use and abuse have been examined.
Research Interests
Our laboratory has focused on alcohol using rodent models (rats and mice). Specifically, we have been interested in the taste of alcohol as we believe that taste is an important factor in determining ultimate use (and abuse) of this drug. Given that alcohol is normally only introduced to the body through oral consumption, taste would occupy a pivotal role in decisions about accepting or rejecting this substance. Our recent project examined the role of the opiate system in modulating the taste of alcohol. We have shown conclusively that antagonism of the opiate system via a drug (naltrexone) renders the taste of alcohol solutions more aversive - rats find the taste to be relatively unpalatable. Additionally, naltrexone decreases alcohol consumption during restricted access tests. Obviously, a drug that can make alcohol taste bad has the potential as a deterrent for alcohol consumption.
Representative Publications/Presentations
Higley, A.E., & Kiefer, S.W. (2007). Delta receptor antagonism, ethanol taste reactivity, and ethanol consumption in outbred male rats. Alcohol, 40, 143-150.

Deehan, G.A. Jr., Cain, M.E., & Kiefer, S.W. (2008). Differential rearing conditions alter operant responding for ethanol in outbred rats. Alcoholism: Clinical and Experimental Research, 31, 1692-1698.

Hill, K.G., Sable, H.J.K., Ferraro, F.M. III, & Kiefer, S.W. (2010). Chronic naltrexone treatment and ethanol responsivity in outbred rats. Alcoholism: Clinical and Experimental Research, 34, 272-279.

Higley, A.E, Spiller, K., Grundt, P., Newman, A.H., Kiefer, S.W., Xi, Z.-X., & Gardner, E.L. (2011). PG01037, a novel dopamine D3 receptor antagonist, inhibits the effects of methamphetamine in rats. Journal of Psychopharmacology, 25, 263-273.

Deehan, G.A.., Palmatier, M.I., Cain, M.E., & Kiefer, S.W. (2011). Differential rearing conditions and alcohol preferring rats: Consumption of and operant responding for ethanol. Behavioral Neuroscience, 125, 184-193.

Higley, A.E., Kiefer, S.W., Li, X., Gaal, J., Xi, Z.-X., & Gardner, E.L. (2011). Dopamine D3 receptor antagonist SB-277011A inhibits methamphetamine self-administration and methamphetamine-induced reinstatement of drug-seeking in rats. European Journal of Pharmacology, 659, 187-192.
Personal Information
I have been married to Nancy for over 42 years and we have lived in Tempe, AZ and Los Angeles, CA before moving to Manhattan in 1982. Nancy currently teaches English as a Second Language at the Adult Learning Center in Manhattan. We have two sons: Zachary graduated cum laude from the Tulane University A.B. Freeman School of Business with majors in Finance and Legal Studies (in addition to a Spanish minor). Zach currently lives in Denver, CO and works in investment banking. Brian graduated from the University of Oregon with a degree in Anthropology. He recently moved to Ho Chi Minh City, Vietnam and is teaching English as a second language to school children. The other member of the family is Farfel, a Spaniel mix (Cavalier King Charles Spaniel and Cocker Spaniel: a Cockalier!). If I have free time, I will more than likely spend it fishing.