K-State Turfgrass Research Locations
Rocky Ford Turfgrass Research Center - Manhattan
The Rocky Ford Turfgrass Research area is just North and East of Manhattan at 1700 Barnes Road, Manhattan, KS 66502. Travel North on Tuttle Creek Blvd to Barnes Road. Turn Right (East) on Barnes Road and the center is just ahead about 1/2 mile on the right and left. See the Google Map.
Rocky Ford Turfgrass Research Center contains approximately 10 acres of turfgrass research plots, a large rainout structure, and 51 automated irrigation zones. Currently, 27 turfgrass research projects and demonstration plots are in progress by at least 7 K-State faculty researchers and 5 graduate students. Research is conducted on both warm- and cool-season turfgrasses.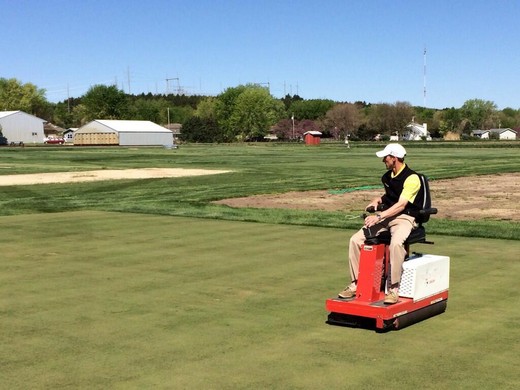 John C. Pair Facility - Wichita
The John C. Pair Horticultural Center has served the horticulture industry and consumers of south central Kansas for over a quarter of a century. The center was renamed, in June 1998, in honor of Dr. John C. Pair who served as its Director and Ornamental Researcher until his death in January 1998. Results from plant investigations at the center help to increase the existing horticulture industry and provide information to better utilize available resources for expanding acreage of alternate agricultural crops.
The Horticulture Research Center is located at 95th and Hydraulic (1901 East 95th Street S) in Sedgwick County, Kansas. It is six miles south of Wichita and 1 mile east of highway U.S. 81. Located between the main campuses of Kansas State University in Manhattan, KS (zone 5) and Oklahoma State University in Stillwater, OK (Zone 7), the KSU Horticulture Research Center serves the horticulture industry in USDA hardiness zone 6a and 6b of south central Kansas.
1901 East 95th Street South
Haysville, KS 67060-8351
Phone: 316-788-0492
Fax: 316-788-3844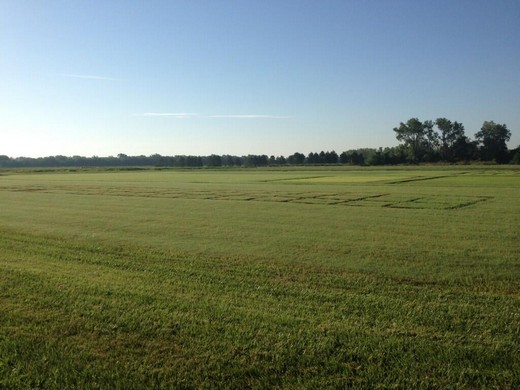 Kansas State University Research and Extension Center - Olathe, KS
The Center is home to a broad spectrum of applied research and statewide extension programming efforts in landscape plant materials, turfgrass, horticultural food crops, home horticulture, forestry and natural resource management. The 342 acre site encompasses a unique blend of soil types enabling our scientists to conduct research for a variety of horticultural needs from the deep soils common to commercial plant production to the thin, rocky clay-type soils typical of many residential home landscapes.
The Center is the principal location for the Prairie Star annual flower and Prairie Bloom perennial flower bedding plant field research trials. The Growing Growers (vegetables & fruit) and the High Tunnel (season extension) programs are directed from the Center. All America Selections field research trials for both flowers and vegetables are also part of the applied research & extension activities. An annual Open House is held the last Saturday in July.
35230 W. 135th Street
Olathe, KS 66061-9423
Phone: (913) 856-2335
Fax: (913) 856-2350