Welcome to the K-State Turfgrass Information Page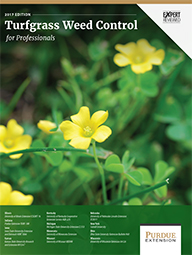 Turfgrass Weed Control for Professionals - 2017 Edition

Guide provides weed identification and control information that turfgrass professionals can use to develop effective weed control programs for golf courses, athletic fields, sod farms, lawns, and other turfgrass systems. Recommendations apply to most states, with input from experts in IL, IN, IA, Kansas, KY, MI, MN, MO, NE, NY, OH, and WI.

Get your copy now from the Purdue Extension Website.
---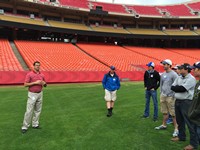 Want more information about degree opportunities? Check out the Golf Course and Sports Turf Operations Specialization at the Department of Horticulture, Forestry, and Recreation Resources website.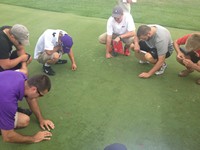 Get the K-State experience in person! Schedule a personalized campus visit today! Take a tour of campus, meet with admissions, learn about student life and activities, and meet with an academic adviser in Golf Course and Sports Turf Operations. Questions about the program? Contact us directly at 785-532-6923.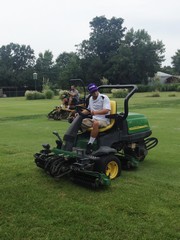 Want more information on the K-State Turf program? You're on the right site. Click on the items to the left to meet the faculty, check out the KSU Turf Blog, or learn about managing turfgrasses in Kansas.
Make Golf Course and Sports Turf Operations your office today!
---
Growing and managing turfgrass in the transitional climate of Kansas can be a challenge - come here for all the information you need to be successful! Find the latest research from Kansas State University on topics relevant to everyone like homeowners, golf course professionals, commercial landscapers and sports turf managers.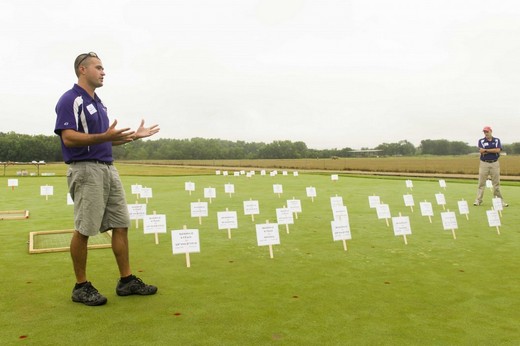 Under the Resources and Publications tab you can find all of the Turfgrass Extension Publications, information about commercial pesticide applicator's licenses, K-State turfgrass research reports, and links to turf disease and insect information from other K-State Departments.
Head over to the Lawn Problem Solver to find solutions to your lawn headaches, and the NCERA-221 Website has turfgrass extension publications from other Midwestern universities.
The Healthy Yards and Communities Website has many publications and videos on how to maintain and improve your lawn and landscape while enhancing and protecting the environment.
For breaking news and timely information, visit the K-State Turfgrass Blog. At the blog you can review old posts, make comments and add your opinion to any of the discussions. Don't forget to stay connected through our Facebook and Twitter pages
---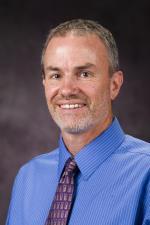 Steve Keeley, Professor of Turfgrass Science, was awarded Faculty of the Semester from the College of Agriculture.
---