May 7, 2019
A guide to the best finals week study locations
Submitted by Sarah McGreer Hoyt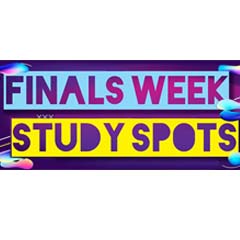 Looking for study locations? We've got a guide to all the spots on campus where you can gather for a group project, grind out a research paper or weep silently without interruption.
The full list of hours, dates and locations is at the Libraries website.
And for everyone returning next year, take heart! The Dave and Ellie Everitt Learning Commons on Hale Library's first floor will open during the fall semester 2019, well in advance of finals.