February 6, 2018
Juniors: Apply for Mortar Board Senior Honor Society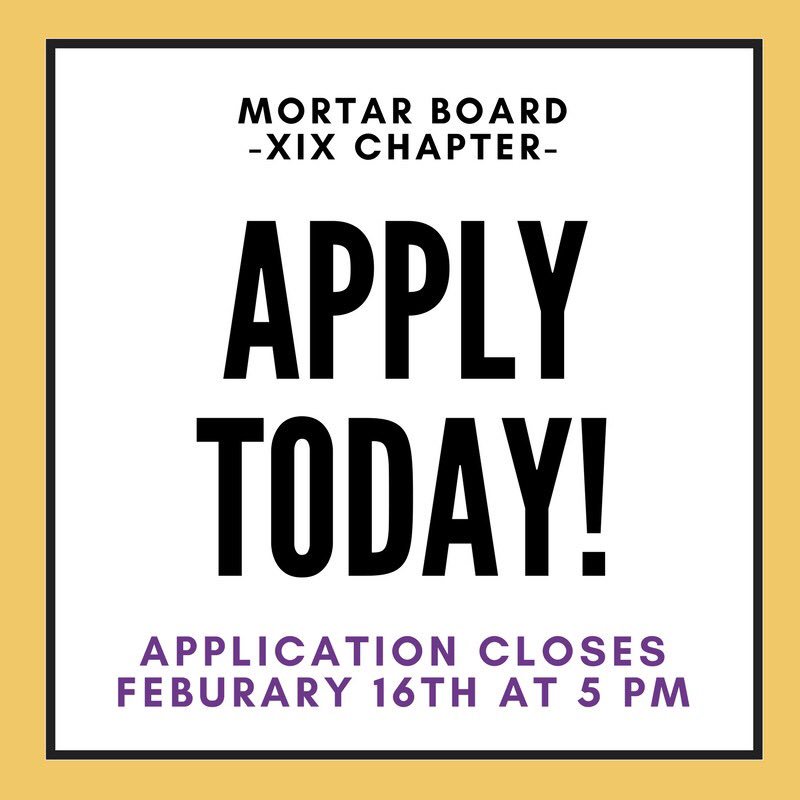 The XIX chapter of Mortar Board at Kansas State University is seeking outstanding juniors to apply for its 2018-2019 class.
Mortar Board is a senior honor society with three strong pillars: scholarship, leadership, and service. At K-State, Mortar Board helps facilitate events like Freshman Student Convocation and also hosts service events like an annual Reading Run for Ethiopia Reads. Members are active and passionate, accepting the responsibility and joy to be devoted to their chapter and community. Mortar Board provides services, benefits, opportunities and lifelong friendships to its members.
Eligibility criteria are as follows:
Completion of at least 75 credit hours as of Jan. 1, 2018.
Cumulative GPA of 3.0.
Applications and additional information can be found on the K-State Mortar Board Orgsync page under "Forms" or at orgsync.com/85157/forms/302100. Applications are due at 5 p.m Friday, Feb. 16.
For more information, look for Mortar Board members in the K-State Student Union and around campus during Mortar Board week, Feb. 12-16.