September 19, 2023
Political science professors win prominent book award
Submitted by Monica Macfarlane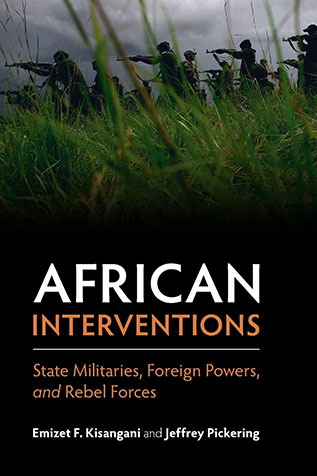 Political science professors Emizet F. Kisangani and Jeffrey Pickering have won the biennial J. David Singer Book Award from the International Studies Association-Midwest for their book "African Interventions: State Militaries, Foreign Powers, and Rebel Forces."
The book was published in 2022 by Cambridge University Press, widely considered the leading university publisher in the discipline of political science. The recognition is notable because the International Studies Association is the largest, most respected and most widely known scholarly association promoting research and education in international studies. The association has nearly 8,000 members in more than 120 countries. The ISA-Midwest serves the Midwest region of the U.S., and book award recipients must be members of the ISA-Midwest.
Kisangani and Pickering's book has received a number of other plaudits, with one review in the American Political Science Association's journal PS: Political Science & Politics concluding that it "has no peers" and it provides "the definitive statement on interstate conflict in Africa."