September 19, 2023
Horticulture professor recognized for impact of career in floriculture industry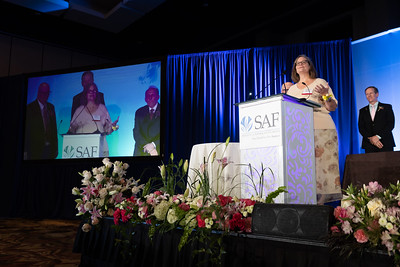 Kim Williams, professor of controlled-environment horticulture in the horticulture and natural resources department, was chosen as the 2023 recipient of the Alex Laurie Award for Research and Education by the Society of American Florists.
This prestigious award is given in recognition of broad-scope, long-lasting contributions to research and education in the floriculture industry.
Williams was honored during the Stars of the Industry Awards Experience at the society's 138th annual convention in Scottsdale, Arizona, on Sept. 9.