March 10, 2023
Porath serves as editor of research journal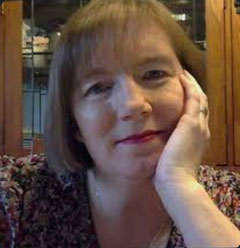 Suzanne Porath, associate professor of curriculum and instruction, served as editor of the winter 2023 issue of Networks: An Online Journal for Teacher Research.
The issue highlights two topics — the continued impact of the COVID-19 pandemic on teaching and learning and the importance of collaboration during educator inquiry projects.
Networks is hosted through New Prairie Press and is an open-access, peer-reviewed journal for educator action research.
The articles published in this edition were authored by higher education faculty and classroom teachers from across the country. They are:
"Differentiated Spelling: Using Small Group Instruction."
"The Symbiotic Relationship Between Reading and Music: A Natural Pedagogical Collaboration."
"Self-Study in a Pandemic: Process, Pedagogy, People, and Publishing."
"Action Research in the Time of COVID-19."
"Teacher Inquiry: A Catalyst for Professional Development."