October 3, 2022
Author Eula Biss to read from her work Friday, Oct. 7, at 3:30 p.m.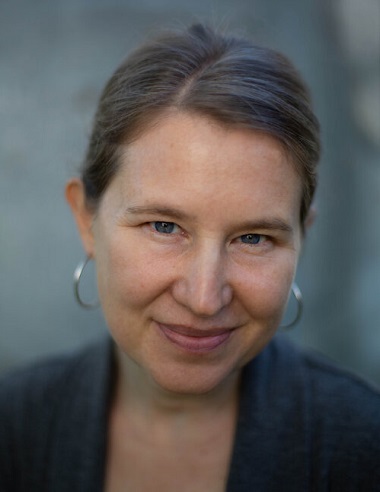 On Friday, Oct. 7, author Eula Biss will read from her work at 3:30 p.m. on Zoom.
The event is free and open to the public with advance registration at tinyurl.com/bisskstate.
Biss is the author of four books, most recently "Having and Being Had," published by Riverhead Books in 2020. A New York Times Editor's Choice, it was named a Best Book of the Year by Time and NPR.
Her previous book, "On Immunity: An Inoculation," published by Graywolf Press in 2014, was a New York Times bestseller and was named one of the 10 Best Books of 2014 by the New York Times Book Review, New York Magazine, Chicago Tribune, Publisher's Weekly, the Los Angeles Times and more.
Biss studied creative writing and visual art at Hampshire College and earned a Master of Fine Arts in nonfiction writing from the University of Iowa. She has taught writing at colleges and universities, as well as at schools and bookstores. She currently teaches nonfiction for the Bennington Writing Seminars and lives near Lake Michigan.
"Eula Biss is a superbly inventive nonfiction writer, challenging our expectations of genre and critically exploring the complexities of American culture, history, and contemporary society," said Elizabeth Dodd, university distinguished professor of English and creative writing. "As a stylist, she's elegant and accessible even while her analysis gets under your skin and keeps you thinking, long after, about whatever topic she's drawn you to join her in scrutinizing."
Traci Brimhall, professor of English and director for the Program in Creative Writing, particularly values Biss' engagement with health and medicine.
"I love Eula Biss' work and have been reading her for years," Brimhall said. "Her range of subject matter is amazing, but I've especially loved teaching her work about health care and the language around pain. She's a compelling writer and thinker, and we're so lucky to have her as a visiting writer this fall."
For more information about Biss' work, visit her website.
The reading is sponsored by the English department in the College of Arts and Sciences and the Student Governing Association's fine arts fees.