McCain Performance Series presents conversation with 'Napoleon Dynamite' actors, screening of iconic movie
Monday, Oct. 3, 2022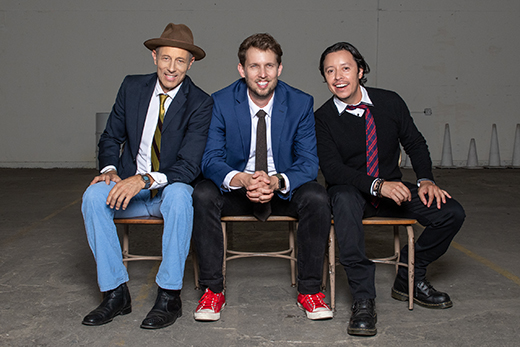 Hear from the stars of "Napoleon Dynamite" and watch the iconic movie Oct. 21 at Kansas State University's McCain Auditorium as part of the McCain Performance Series. | Download this photo.
MANHATTAN — The 2022-2023 McCain Performance Series hosts a discussion with "Napoleon Dynamite" stars Jon Heder, Napoleon Dynamite; Efren Ramirez, Pedro; and Jon Gries, Uncle Rico, plus a screening of the classic movie at 7:30 p.m. Oct. 21 in McCain Auditorium.

The actors will also be available for a special add-on VIP Experience after the show, which includes a meet and greet, a professional photograph with the three actors and a signed poster. The VIP Experience is limited to 100 and is first-come, first-served. The VIP Experience comes with an additional charge above the normal ticket price of the show. Visit the McCain website, mccain.k-state.edu, for more information on how to obtain a ticket to the VIP Experience.

Tickets are available online at mccain.k-state.edu or at the Ticket Office in the newly expanded McCain lobby from noon to 4 p.m. Wednesdays through Fridays. Tickets are also available by phone, 785-532-6428, during the same hours. Kids 17 and under get 50% off the general price of admission.

For more information, email mccain@k-state.edu.