May 19, 2022
Call for book titles for the 2023 K-State First Book selection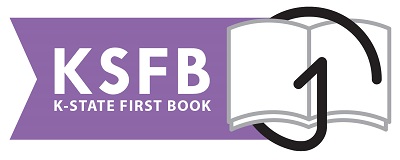 As the K-State First Book team is planning fall programming for the 2022 selection, "The Unthinkable" by Amanda Ripley, the selection committee is also beginning to review titles for 2023.
The selection committee for the 2023 K-State First Book is seeking titles for review on authentic voices – books that introduce readers to the lived experiences of an underrepresented group or culture as told by a member of that group or culture.
Visit the K-State First Book website by June 17 to make your suggestion.
The book selection committee is also accepting volunteers to review prospective books for 2023. The committee is typically comprised of about 30 students, staff, administrators and faculty from K-State's campuses. On average, the committee reviews an initial set of 30-40 books to select 10-12 for all members to read and discuss.
If interested in serving on the committee, contact Tara Coleman by May 31.
For more information about the K-State First Book, including a list of past book selections, visit the K-State First Book website. More information about K-State First, the university's first-year experience program, is available here.