May 19, 2022
College of Agriculture alumni association board announces award winners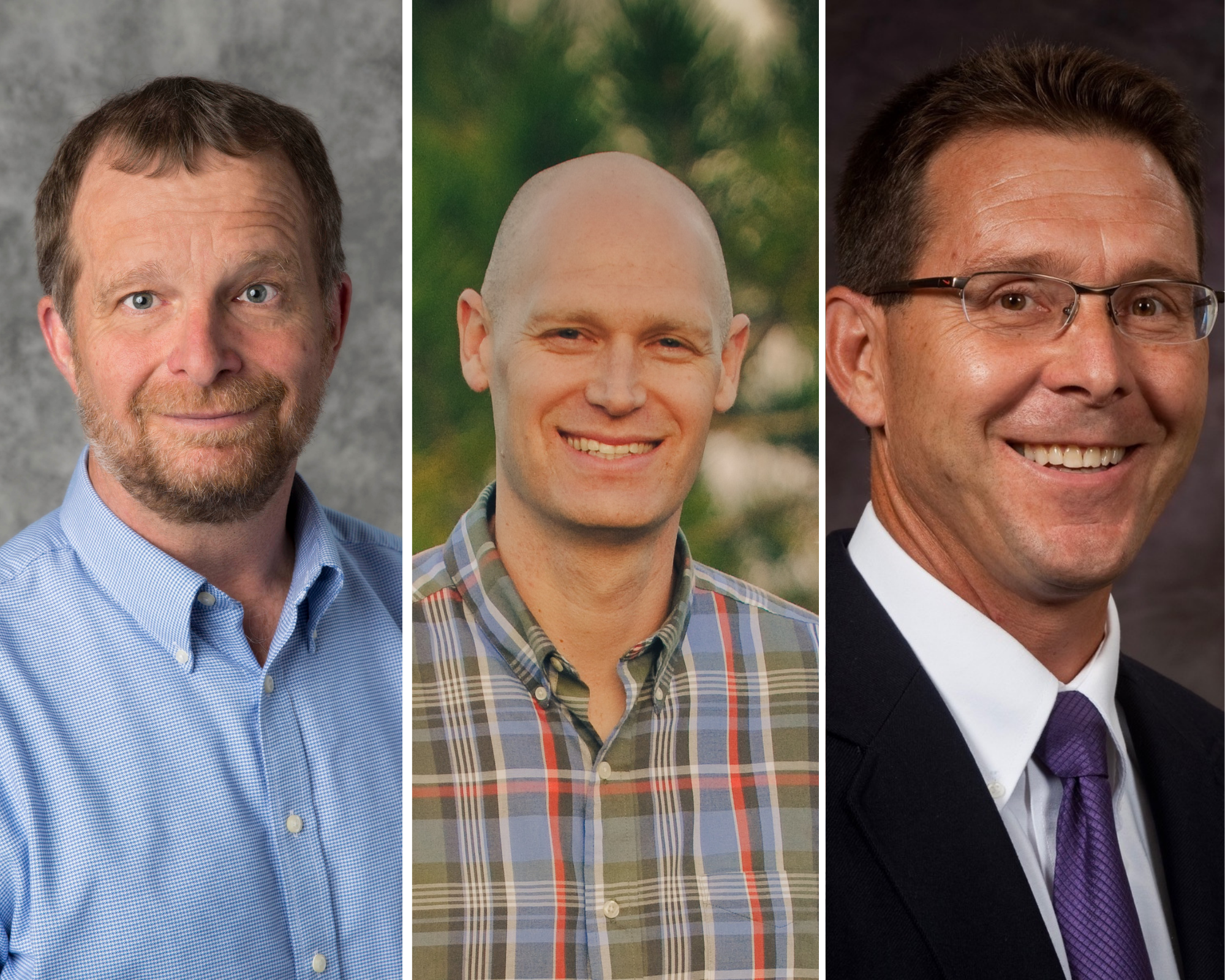 Each year the K-State Ag Alumni Board recognizes exceptional alums who have demonstrated commitment, leadership and distinction to themselves, their profession, the K-State College of Agriculture and Kansas State University. These awards honor living alumni who personify the College of Agriculture's tradition of excellence. This year, the K-State Ag Alumni Board recognized three exceptional individuals with the Distinguished Alumnus Award, the Outstanding Young Alumnus Award and the David J. Mugler Outstanding Teaching Award.
The Distinguished Alumnus Award is given to an individual who has made significant contributions to their chosen field and demonstrates humanitarian principles. The 2022 recipient of the Distinguished Alumnus Award is Bob Thaler, a distinguished professor and extension swine specialist at South Dakota State University. Thaler earned his doctorate in swine nutrition and immunology from K-State in 1988. He is a nationally recognized leader in the pork industry. Thaler was the driving force behind a $7.4 million renovation to the SDSU swine operation and has earned several top industry awards. Even with the many accomplishments and awards granted to Thaler, he remains dedicated to the extension principle of improving the quality of life for all citizens. His true enjoyment comes from serving the families of swine operations by continuing to improve and develop opportunities for the next generation to return to the farm.
The Outstanding Young Alumnus Award recognizes an individual who in addition to having outstanding career accomplishments in their chosen field, has made contributions to their community, state and/or nation. This individual is recognized not only for material success but also for humanitarian service to society. The 2022 Young Alumnus Award winner is Josh Skow, chief executive officer of Roaring Fork Capital. Skow graduated from K-State in 2000 with a bachelor's degree in bakery science and management. His life was forever changed in 2007 when his wife Christi was diagnosed with celiac disease. Recognizing a gap in the industry for delicious gluten-free bread, Skow started Canyon Bakehouse in 2009. Under his leadership, Canyon Bakehouse helped millions of consumers "love bread again" and grew to be the number one gluten-free bread in the country. In 2018, Canyon Bakehouse was sold to Flower Foods.
In 1999, the Kansas State University College of Ag Alumni Association board established an annual award, the David J. Mugler Outstanding Teaching Award, to recognize Mugler's many years of dedicated service to students in the College of Agriculture. This year's award winner is David Grieger, professor of animal sciences and industry. Grieger is committed to his students, spending 16.5 hours a week teaching courses focused on farm animal reproduction and biotechnology. In the 2021-2022 academic year, he led eight classes with 15 sections, including three online courses and three laboratories for a total of 26 credit hours.
"When I think of Dr. Mugler's famous statement, 'they don't care what you know until they know that you care,' I immediately think of Grieger as one who completely embodies this philosophy," said Cassandra Jones, professor of animal sciences and industry. "As a former student, Grieger brought the world of farm animal reproduction alive for me in ASI 400. He was one of the first truly impactful instructors that I had, and my teaching largely attempts to simulate his instructional style."
Thaler, Skow and Grieger were recognized and offered comments at the annual College of Agriculture New Graduate Dinner on April 30. Their names and photos have been added to recognition plaques in the main conference room of Waters Hall.