January 24, 2022
Kansas State Veterinary Diagnostic Laboratory to exercise readiness for African swine fever outbreak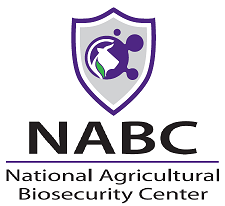 On Jan. 24-25, the Kansas State Veterinary Diagnostic Laboratory, or KSVDL, and the Biosecurity Research Institute, or BRI, will conduct a functional exercise focusing on surge capacity testing for African swine fever.
A previous tabletop exercise on the same topic occurred on May 20, 2021, with members of the KSVDL, the Kansas Department of Agriculture — Division of Animal Health, the BRI and multiple other partners across campus, the state of Kansas and the U.S. Department of Agriculture National Animal Health Laboratory Network, or NAHLN. These exercises were made possible by a funded proposal as part of the 2020 National Animal Health Laboratory Network Funding Opportunity under Section 12101 of the Agriculture Improvement Act of 2018 — the 2018 Farm Bill. The entire proposal encompasses the tabletop event, functional exercise, and completion of an after-action report that can be utilized by the entire NAHLN network in order to advance preparedness for an African swine fever outbreak in the United States. The exercises are being written and facilitated by the National Agricultural Biosecurity Center at Kansas State University.
As a Tier 1 member of the NAHLN network, the KSVDL serves to provide early detection, rapid response, and appropriate recovery from high-consequence animal diseases, such as African swine fever. While KSVDL has participated in many foreign animal disease exercises sponsored by other regulatory partners, this is the first to focus primarily on the activities of the laboratory itself and the functional exercise will involve actual testing of mock samples. To help prepare for these activities, KSVDL has also formed a Foreign Animal Disease Committee that meets regularly to discuss planning and preparedness for possible emerging disease outbreaks, many of which could have a devastating effect on our state and nation's vibrant agricultural economy.
"The NABC is pleased to assist this USDA NAHLN effort in preparing for potential high-consequence animal disease threats," said Marty Vanier, director of the National Agricultural Biosecurity Center. The lessons learned in these exercises will help stakeholders prepare and respond to disease outbreaks and will allow partners to enhance continuity of business and operational resilience."
As facilitator, NABC contributes to strategic development for biosecurity, preparedness, and readiness. This exercise is part of a series of projects building on the recognition of NABC as a prominent research center that enhances and promotes multidisciplinary collaboration amongst government, industry and academic partners.
"NABC's expertise in assessing food and agro-security systems threats and vulnerabilities readily lends itself to campus priorities of enhancing emergency management and risk planning processes," said Elliot Young, K-State risk and compliance officer.
This project demonstrates the productivity, practicality and innovation NABC delivers in pursuit of the university's land-grant mission focusing on health security, foods systems, and public health initiatives.
For more information, contact Kelli Almes, KSVDL foreign animal disease/outbreak section head, at 785-532-3995 or kalmes@vet.k-state.edu.