January 24, 2022
CEZID hosts Linda Saif for seminar on coronavirus and COVID-19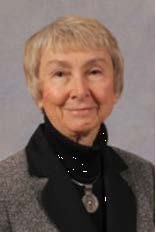 The COBRE Center on Emerging and Zoonotic Infectious Diseases, or CEZID, is hosting Linda Saif in the CEZID Distinguished Speaker Seminar Series at 3 p.m. Friday, Jan. 28, via Zoom.
Saif's presentation for the seminar is "Emerging coronaviruses and COVID-19: Interspecies transmission and One Health perspectives."
Saif is a distinguished university professor at Ohio State University in the Center for Food Animal Health and College of Veterinary Medicine. She is also co-director of the Virus and Emerging Pathogens Program at the OSU Infectious Diseases Institute. Her degrees include a bachelor's degree from the College of Wooster, while her master's degree and doctorate are from OSU.
Saif is known internationally for her four decades of research on coronavirus infections of livestock, wildlife, and humans — SARS, MERS, SARS-CoV-2, Canine CoV-HuPn-2018 — and their zoonotic potential and mechanisms of interspecies transmission.
Saif has co-authored more than 420 referred journal publications and 78 book chapters. During the COVID-19 pandemic, she has been providing One Health expertise about coronaviruses and SARS-CoV-2, including pathogenesis, vaccines, interspecies transmission and zoonoses.
The CEZID seminar series is organized within the diagnostic medicine and pathobiology department in the College of Veterinary Medicine and is hosted by Juergen Richt and Phil Hardwidge.