April 27, 2021
Shelly Williams named Morrison family director of Cats' Cupboard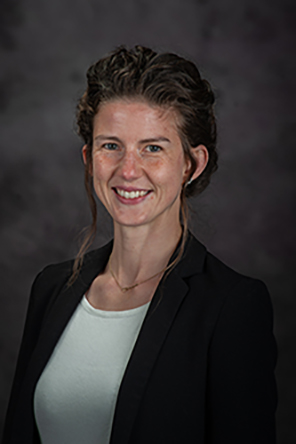 Shelly Williams is the new Morrison family director of Cats' Cupboard, K-State's food pantry.
Williams is a graduate of Kansas State University with a bachelor's degree in family studies and human services. In 2019, she and her husband co-founded the Manhattan Soup Kitchen, MHKSoup, a local nonprofit agency promoting the sustainability of food and other natural resources to enrich the lives of the public. As the MHKSoup director, Williams led the efforts of her team members and community partners to distribute 80,000 pounds of food to the Manhattan community in 2020. For her work, she was awarded the Rising Star Volunteer Award at this year's Greater Manhattan Community Foundation annual awards ceremony.
Williams is excited to begin this new journey at Cats' Cupboard and brings her passion and experience to improve the lives of K-Staters.
Cats' Cupboard provides access to nutritious food and support through initiatives that promote health, success and well-being. Its vision is to prevent food insecurity from being a barrier to student success. Given that food insecurity is a continuum and needs vary, the pantry provides non-perishable food items and the opportunity for individuals to identify their own needs, from a full week's groceries all the way down to a quick meal on the go. The pantry also carries hygiene products and toiletries in an effort to help alleviate the additional financial burden related to such basic necessities.
Cats' Cupboard received funding from Charlie and Debbie Morrison to endow and name the director position.