February 20, 2013
Under Gordon's leadership, Big XII Chapter of Chief Diversity Officers earns nonprofit and formal chapter status
Submitted by Communications and Marketing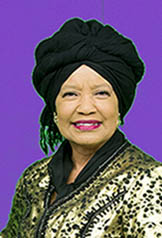 The Big XII Chapter of Chief Diversity Officers, led by K-State's Myra Gordon, has been incorporated as a 501(c) organization and is a formal chapter of the National Association of Diversity Officers in Higher Education. At the association's national conference in Washington, D.C., March 4-6, the Big XII chapter will have its first formal meeting as a regional chapter.
These two changes took place during the past year when Gordon, the university's associate provost for diversity, was the group's inaugural president. Under her leadership, the Big XII Chapter of Chief Diversity Officers also collected data on what institutions throughout the region need to stop, start and continue with regard to diversity.
In her upcoming role on the executive committee as immediate past president, Gordon will continue to guide the development of the organization and design a Chief Diversity Officers Leadership Institute for the region.