October 22, 2020
Union Pacific, SGA and College of Business partner to advance inclusion with workshops, video competition
Submitted by Brent Fritzemeier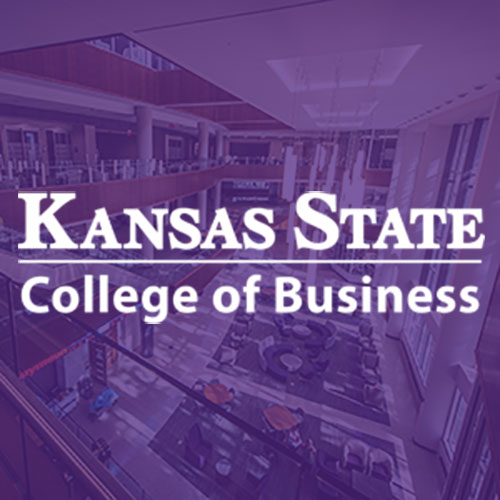 Union Pacific sponsored the College of Business Inclusion Summit on Wednesday, Oct. 21. The annual event is organized in partnership with K-State Student Government Association to continue advancing inclusion on K-State's campus and in the community.
The keynote was delivered by Ken Kuwamura, talent acquisitions and employee relations director for the Southern Region for Union Pacific Railroad.
"I feel especially now that we need to discover the principles or rules that make up our foundation," Kuwamura said. "Change starts with me."
Following the Inclusion Summit Keynote, a skill-building workshop on how to have courageous conversations was facilitated by Melanie Horton, assistant to the dean. The workshop shared how people with different identities and lived experiences can have a meaningful, productive discussion about a topic in a productive and supportive way. Joining Horton were Officer Randy Myles, K-State Police, and Marone Shimekt, human resource management and data analytics major from Lenexa.
"During the past year, I have realized just how little I know about or understand the issues that minorities in the United State still face today," Horton said. "I have been heartbroken over what our nation is going through regarding racial issues and feeling quite guilty as a white woman. Then I read Maya Angelou's quote: 'Do the best you can until you know better. Then when you know better, do better.' Courageous conversations are the pathway to help us break down barriers to help us know better and do better allowing people to learn from each other. Knowing better leads to doing better and moving us forward to a better place culturally and societally."
K-State students and organizations were invited to submit a 60-second video on what inclusion means to them. The top three videos won prize money with first place earning $1,000. Congratulations to first-place winner, Richard Gutierrez, senior in educational studies, Eden Prairie, Minnesota. Second place, Staley School of Leadership Studies Ambassadors, and third place, Ross Henderson, senior in human resource management and management information systems, Hays. Winning videos can be viewed at cba.k-state.edu/about/inclusion-summit.
"The partnership with Union Pacific gave us a great opportunity to learn how a 150-year-old company serving many diverse markets and communities advances diversity and inclusion strategy for their workforce and customers," said Olivia Law-DelRosso, assistant dean for diversity, equity, inclusion and belonging. "The Courageous Conversations workshop is helping us launch a College of Business mastermind experience to put into practice these important skills. This is just one of the ways we are taking action to advance not only our individual cultural competencies but our college strategy."